Haradinaj: There will be unrest if Kurti allows an autonomous North
Ramush Haradinaj said that he does not believe that Albin Kurti would allow something like that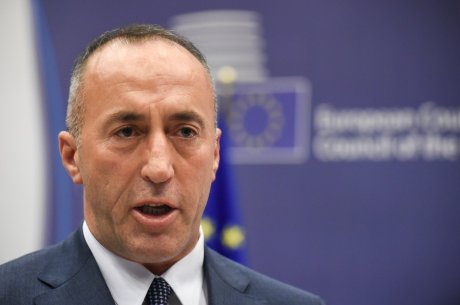 Commenting on a non-paper that has recently appeared, the leader of the Alliance for the Future of Kosovo, Ramush Haradinaj, warned Albin Kurti that he would face protests and unrest if he allows the formation of an autonomous district of Northern Kosovo.
Haradinaj said that he did not believe that Kurti would allow such a thing, but sent him a message that it could cause a lot of problems if he decides to get into that, writes Reporteri.
"I don't believe that's happening. I don't believe that Kurti will allow such damage to be done to Kosovo. This could bring unrest back to Kosovo. There will be unrest in Kosovo. I believe that Kurti is aware of the situation and that he will not allow himself to go along the wrong path," Haradinaj told Front Online, Kosovo Online is reporting.
He also said that if an autonomous area is formed in the north, as stated in the non-paper which concerns resolving the issue of Kosovo, he will take to the streets and protest against harmful agreements.
Video:
Vucic: Haradinaj is very dangerous, they want Serbias humiliation
(Telegraf.rs)
Telegraf.rs zadržava sva prava nad sadržajem. Za preuzimanje sadržaja pogledajte uputstva na stranici Uslovi korišćenja.