EXCLUSIVE: Archibald Kremser on fate of Komercijalna banka, clients, loans, and future in Serbia
"Many people are leaving this region and we don't like this. We would like people to stay here, find a good job, and it is up to us to try and have it good for them," Kremser told Telegraf Biznis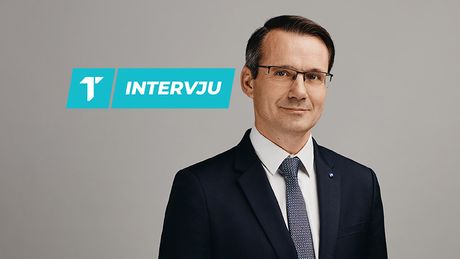 The chairperson of the Board of Directors of Komercijalna banka and a member of the Management Board of NLB d.d.. the parent bank of the NLB Group, Archibald Kremser said in the interview for Telegraf Biznis that the Covid crisis had caused a lot of trouble for the banking sector, but that the banks were well prepared.
He also advises that everybody should be ready for the next crisis.
He pointed out that NLB had chosen Serbia for expansion of its operations and that he was very optimistic regarding the future of the banking sector in Serbia, as well as the future of Serbia…
Several months have passed since the sale of Komercijalna banka. How would you describe the bank you are heading at this moment?
In one word – transition. We have two major projects that we are working on. One is the consolidation of the bank and another one is integration. But I see a lot of optimism.
I am in touch with the team from Serbia every week. We have very lively conversations and there are so many different topics and opinions. I am an optimist and I sense great energy and motivation.
NLB has selected Serbia for its investment as it believes in the future of the Serbian banking sector, as well as the future of Serbia.
The Group is very excited about this project, as I am personally. I have been in the bank since 2013 and I believe I have never felt greater optimism.
What can the people in Serbia expect, as end users? It is known that this bank is a great support to the economy and the businesspeople. Is this going to remain so?
People can expect better approach to services, loans on more favorable terms and new products.
The whole of the banking industry is currently under pressure, but it still offers various possibilities. There is also growth potential.
The economy is more and more dynamic. Some surveys indicate that economic activity and growth will be even greater here than in some countries of Western Europe.
Does this mean that the economy can expect further support?
It will absolutely remain so and will be even stronger. That is our primary goal and ambition, to support the economy. That is exactly why we want to expand our range of services.
We see a potential both in private individuals and corporations. Furthermore, Komercijalna banka is not a bank that invests only in corporate business. We have an excellent agricultural lending segment. As two banks, we are now an absolute leader in agribusiness, which is a very important segment for the whole of Serbia.
We spoke about that at the Kopaonik Business Forum as well, with the representatives of the ministries. It is necessary to build additional infrastructure. There will be a lot of work to do and we wish to play an important role in all that.
Speaking of the banking sector in the region, what is your perspective of it?
The market is very fragmented, and we are one of the rare players in the region that actually covers the whole region that is undergoing transition and heading to the EU.
We have both the privilege and obligation to be committed to this region, which is a home to us and, as you know, a house must be protected. That is what we all feel and that is exactly how we act.
What challenges is your industry facing?
It is a long list and regulations often differ from one country to another. However, I would say that the approach to talents tops the list.
Many people are leaving this region and we don't like this.
We would like people to stay here, find a good job, and it is up to us to try and have it good for them.
What challenges is your industry facing?
It is clear that the industry is changing a lot. People go to banks less and less often. Cash is also used less often, and online and mobile payments are taking over. We would like to develop a digital hub here in Serbia – to invest in technology and talents, and that goes for the whole region.
In essence, there are quite a lot of challenges, but just as many opportunities for new possibilities.
What challenges is your industry facing?
No, digitalization will not steal jobs, it will generate them. It will create new jobs as, apart from automation, there will be a need for new skills.
Over time the current services will disappear, and people will need less and less assistance from the bankers, the way we perceive them today, in a classical sense. However, soon we are going to face a requirement to improve certain new segments, and we will definitely need good quality staff for that.
What kind of staff, for example?
Various profiles, primarily technical ones.
It is generally known that the demand for people who work with data is very high, as well as for those who work with artificial intelligence.
The demand is just as high for information system analysts, programmers and the staff that know how to optimize and improve customer experience.
We are working on major projects and investing millions of euros in new technologies. We need people who have the skills to manage such innovations. We truly believe that we are gathering an excellent group of talents and wish to motivate others to work for us.
We would like to be a leading digital player in the region and that requires a lot of people pursuing the same goal.
What is your advice for the people from this region, what is the bank's best product? Is it a loan or savings? Something else?
Every banker will tell you the same thing – it depends on your needs.
If you are a student, you wish to have a cheap platform for mobile devices, banking, cheap payment transactions and maybe a student loan.
If you have a family, you mostly want to have a house, don't you? It is also very important whether you are thinking about life insurance as well…
Certainly, there are also favorable conditions for savings. But you can always combine savings and some other product, such as a health insurance policy.
We sincerely believe that the banks must understand the needs of each individual client and make an offer as a response to those needs. An offer that will, above all, protect the client, and that does not always need to be what the client has asked for.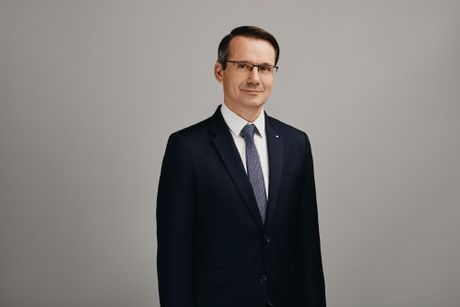 Еuribor has been a major point in question recently – what will be the implications of its movements to other interest rates, should we be alarmed that the interest rates and loan instalments will increase? In short, is it the time to panic?
It's never the time to panic. Yes, there have been discussions on the subject, and the interest rates will change. Many deliberations have been held about the topic, especially in Europe.
With additional money coming from the central bank in the form of subsidies, inflation will follow at some point, meaning in consequence the increase in interest rates.
Still, I am talking about the next five-year period. It's not something that happens in the short term, but one should be aware of all these changes and understand that they are coming.
As you know, in Europe, interest rates on savings deposits in banks were negative. This is not a normal situation.
To a certain extent, that is why the excess money appeared in the market, since it has been coming in faster than the banks could invest it.
What is the real situation, what are the consequences of that?
The excess money comes from loan to deposit ratio. For example, some German banks ceased receiving cash deposits due to excess money, which is present in Serbia as well. In our group that ratio is in low sixties, thus what we want is to grant more loans.
Can the banks invest this money and if so, where?
Can the banks invest this money and if so, where?
Loan demand has been always there in the corporate sector. But as I said, investing in road construction and infrastructure is a continual option. The customers, mortgages, real-estate, innovations…are all the segments which demand investments and loans. National economies are also present and growing at relatively high rates like Serbian, therefore requiring additional investments.
So, investments are necessary in order to maintain dynamic economic growth.
The banks have borne the brunt of the crisis; the states have relied on them through guarantee schemes by way of both retail and corporate loans. How has this affected the banking business?
Governments are really helping to prevent the escalation of the crisis, together with the regulator and central banks.
In Serbia, the government has played a very large and important role in preventing the spread of the crisis. It has been proactive, responsible and resolved the issues in record time.
It is difficult to emphasize the significance, paramount importance of the government support in the entire world and in Serbia as well.
The next important test is managing the increased level of the sovereign and public debt, which the governments will have to repay in the next few years. This aspect is very important since it is the only way the governments can prepare for the next crisis.
Do you believe that the next crisis is near?
Do you believe that the next crisis is near?
It is not near, but it will come. Crises come every 10 to 15 years in banking, in average.
They must be ready, because it is what they do. The crises are part of life and the expected development of economic cycles. Besides, our experience has confirmed that crises tend to re-occur at some point of time, and we should be ready for that moment.
Do you think that there are too many banks in the Serbian market? What is your opinion?
Quite a few, to answer in short.
Is there a space for more acquisitions?
There are opportunities. Essentially, a small bank is hardly economically viable today. On the one hand costs are high, and on the other investments are necessary. In order to survive in the banking world, one must have the capacity for market needs today.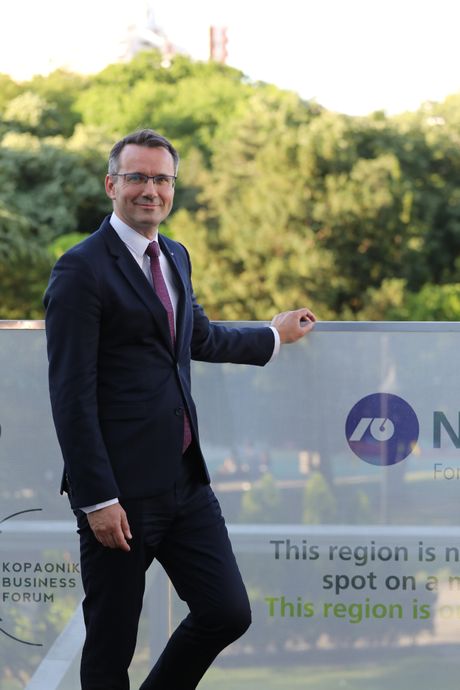 This is where we come to FinTech companies then. Are they your competition?
The banks and FinTechs have been cooperating in many segments. However, they are dealing with another type of business. Getting the licences, money savings offers and cash investments in the market present a huge challenge for smaller banks or companies. Therefore, consolidations are more logical, and larger banks are simply more optimal.
There is a huge number of client lawsuits against the banks in Serbia. Some say that it has even become a sport for certain lawyers. In what way is this resolved and are there similar practices abroad?
These are the basic postulates - whether to charge a fee to the customer for a particular service. I think it is a key business postulate, so everyone should be clear with the answer. At the Kopaonik Business Forum, we said that this problem could cost banks as much as 100 million euros, but we believe that we will solve it together - with citizens, industry colleagues, regulators and the Government.
I am very well aware that this issue has become very attractive for certain number of lawyers. However, it is not an appropriate practice, it is unusual, and unsustainable in the long run.
What is your view of an average Serbian bank client in the next 5 years?
I am certain that the existing services will be improved, that some new ones will be made available, and that we will have good conditions for companies to face the competition, because at the end of the day it is precisely the competition that motivates us to become better and more competitive.
I see this market as being much bigger and stronger in five years, which also refers to the region that undergoes the transition process.
This region is our home, and we want to be a responsible host or at least a tenant of that house, so that we can proudly sum up all that we have achieved together with the employees, clients, but also all the inhabitants of this region in five-year time.
Video:
Contract to sell Komercijalna banka signed
(Telegraf Biznis)