Policeman suspected of pulling gun on Raduljica arrested, basketballer injured in commotion
It all happened during a gathering known as "Janjski Sabor"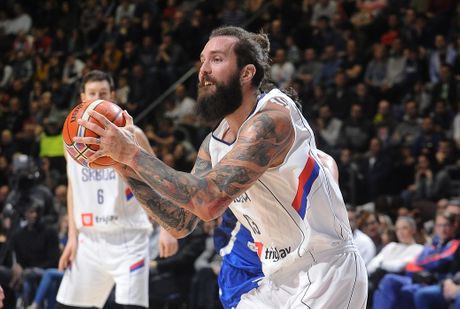 An inspector from the Police Administration Mrkonjic Grad, who allegedly pulled a gun on basketball player Miroslav Raduljica, has been arrested on suspicion of committing the said act, reports Glas Srpske.
As previously reported, the incident happened during the "Janjski Sabor" event near the Glogovac monastery - all because Raduljica did not want to have his photo taken with the inspector, Sinisa S.
Glas Srpske added that the police officer was drunk and very persistent in taking photos with Raduljica, who came to the gathering with his relatives.
"Raduljica managed to wrestle the gun away from the inspector and got slightly injured in the leg during that commotion. The inspector's colleague who was him allegedly intervened by getting involved, and he was also in media reports for inappropriate behavior," Glas Srpske writes.
The inspector was then allegedly arrested by special unit police officers, while the local police announced:
"The prosecutor of the District Public Prosecutor's Office in Banja Luka has been informed about everything, who ordered that the suspect be released after the criminal investigation processing, and that a report about the said criminal offense be submitted after the case has been completed."
(Telegraf.rs)
Telegraf.rs zadržava sva prava nad sadržajem. Za preuzimanje sadržaja pogledajte uputstva na stranici Uslovi korišćenja.