Vucic in Skopje: "We want trucks to pass freely through 3 countries"
The president said today that "we need nothing from North Macedonia except friendship"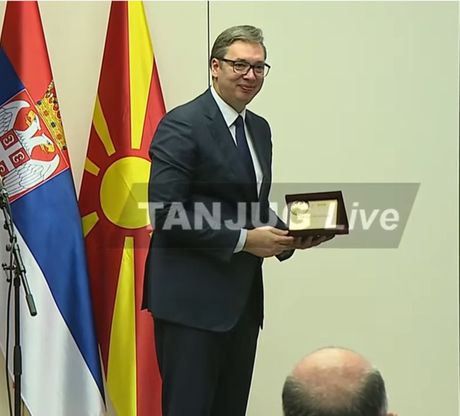 Skopje is hosting a two day regional cooperation forum, and the event is also attended by President of Serbia Aleksandar Vucic.
"We will try to be passing through the three countries, which are sovereign, without borders. That the trucks that drive from Skopje to Belgrade, or those that go from Belgrade to Tirana, can pass freely, that no one asks them anything," said Vucic.
He is meeting with prime ministers of North Macedonia Zoran Zaev and Albania Edi Rama, as part of a regional cooperation initiative known as the "Mini Schengen."
Vucic also announced that "Mini Schengen" will get a new name, and a decision about that should be made today. The president said today that "we don't need anything from North Macedonia, except friendship."
Three agreements should be signed today, which envision a faster flow of goods between Serbia, North Macedonia and Albania, one related to assistance and support in natural disasters, and the third that has to do with abolition of work permits and creation of a single labor market.
Video:
BusPlus is retired: New public transport card on sale today
(Telegraf Biznis)