Kon: Coronavirus activity will increase in next 2 weeks; he reveals when there'll be new measures
It is unlikely that there will be talk of new measures and bans in the fall in terms of lockdowns like before, says the doctor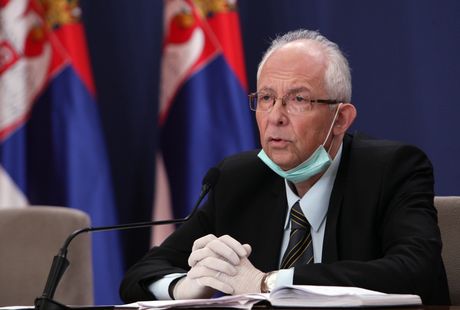 Epidemiologist and member of the Crisis HQ for the fight against coronavirus Dr. Predrag Kon said today that we have an increase in the activity of the virus, as well as that an increase in the number of new infections is expected during next week.
He added that we cannot know what consequences of the return of citizens from summer vacations abroad will be.
"This is a wave, we can call it a mild wave, but the increase is certainly there," said Dr. Kon.
He stated that can it be said that there will be an increase in the virus activity in the next two weeks.
"What is recommended for all festivals and celebrations has been submitted, and that is for citizens to be protected, to be vaccinated, or to have had Covid, be tested and wear masks at all times. As for festivals, we had the example of Exit and it went well. We also discovered infections, but there was no sudden jump," Dr. Kon explained for RTS.
Third dose
The epidemiologist also spoke about the third dose of the coronavirus vaccine.
"The third dose is administered, but only to those who are in suppression, i.e. who have weakened immunity due to a natural disease. Various diseases that severely reduce immunity, these patients are at the highest risk and the vaccine is recommended for them. The most important thing is to protect those people. It is clear that the vaccine cannot last long, that's the situation in Israel, it is also happening in other countries. It's especially important that those who are older are slowly losing that protection and that is now known. For now, we have decided (about the third dose) only regarding those who are at serious risk and have severe forms of diseases."
Dr. Kon stated that we have 49.7 percent of the adult population immunized, that is, that number has now probably exceeded 50 percent.
"It must be understood that vaccination is approved for those older than 12, that the formation of school collectives is coming and that there will be no strict measures like last year because protection exists. It must be insisted that collectives are protected. We will see how those who do not want to be vaccinated will work. Protection is equal to vaccination, and those who have been vaccinated are protected," the epidemiologist stressed.
He added that he does not expect the epidemiological situation to improve.
"Nothing will change because collectives are places of virus transmission, especially the Delta strain which is shown to move better through younger people. The way I see it, children should be protected at the beginning of the school year," said Kon.
New measures in the fall?
It is unlikely that there will be talk of new measures and bans in the fall in terms of lockdowns like before, says the doctor.
According to him, the measure will certainly come when four-digit (new daily cases) numbers come - public gatherings will not be possible as they are now, when up to 500 people are allowed.
"Everything that is over 500, needs the approval from the Crisis HQ. Conditions are given about everything that should be provided, that protected people should be gathering, but we are also witnesses that this is not respected. We must raise awareness about that, as an epidemiologist, we have an obligation to insist on the vaccination of those who will enter the collectives, and on protection," he said.
Dr. Kon stated that the Delta strain has a higher reproductive number.
"It is mentioned that it is now seven, which is very high. At first he was between two and three. What needs to be understood is that if we did not have the vaccine, this process would take incomparably longer and would happen with several different variants," Dr. Kon explained.
(Telegraf.rs)