Slovenia breaks Covid record: New measures on the horizon
For now, there will be no easing of the existing measures, according to the head of the local task force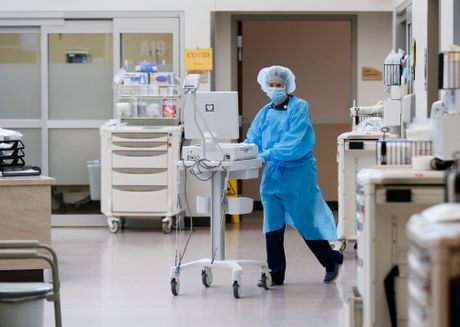 Today Slovenia has had the biggest number of new cases since the beginning of the Covid pandemic - as many as 3,456.
In the last 24 hours, 3,456 new cases of coronavirus have been recorded, which is the largest number of confirmed cases in Slovenia in one day, the Institute of Public Health of that country has announced.
According to the data, 7,722 people got tested, of which as many as 44.7 percent were positive.
The previous record set by Slovenia since the beginning of the pandemic was 3,428, on January 5 this year.
In Slovenia, there are currently 29,354 active cases.
According to Television Slovenia, there is still no need for a 10-day lockdown in the country.
Emergency task force chief Matej Logar said that stricter measures would be introduced - greater control of conditions in restaurants and work from home in the public sector.
The government will consider potential new measures on Thursday.
Video:
Fierce clashes during Ljubljana protests: Police use tear gas and water cannons against people
(Telegraf.rs)
Telegraf.rs zadržava sva prava nad sadržajem. Za preuzimanje sadržaja pogledajte uputstva na stranici Uslovi korišćenja.