Number of syphilis patients in Serbia highest in last 10 years: Sexually transmitted diseases are on the rise
In 2021, the highest number of syphilis cases was recorded in Belgrade - 129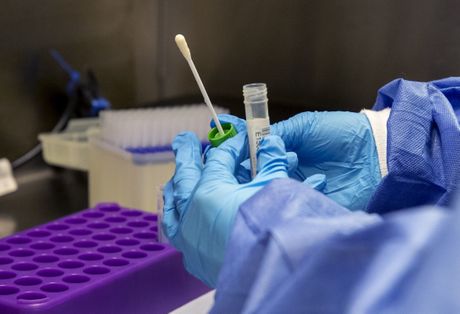 Sexually transmitted diseases continue to burden healthcare systems and affect population health. Between 2012 and 2021 a growing trend of sexually transmitted diseases was recorded around the world, in Europe, and in the Republic of Serbia.
"In the territory of Serbia in 2021, 238 people had syphilis, which represents an incidence rate of 3.45 cases per 100,000 inhabitants. The number of reported cases of syphilis in 2021 is higher than in 2020, i.e. the registered incidence rate in 2021 is the highest in the last 10 years. The incidence rate is twice as low as in EU/EEA (European Union/European Economic Community) countries (7.5 per 100,000 inhabitants in 2019, i.e. 5.6 cases per 100,000 inhabitants in 2020)," according to the Batut Institute of Public Health of Serbia.
In 2021, the highest number of syphilis cases was recorded in Belgrade - 129, with an incidence of 7.61 per 100,000 inhabitants.
"In the absolute number of cases in Belgrade, men dominate (124 cases). A total of 81 cases were registered in (the province) Vojvodina, i.e. an incidence rate of 4.40/100,000 inhabitants. The largest number of cases in Vojvodina was in South Backa District (65), where the incidence rate is 10.51/100,000 inhabitants."
Cases of infectious, that is, early syphilis have the greatest epidemiological significance. In 2021, 180 were reported in the territory of the Republic of Serbia, with an incidence rate of 2.61 per 100,000 inhabitants, with an increasing trend in the observed period. The largest number of reported cases of infectious syphilis were among men (167), and the highest frequency among men was in the 20-39 age group.
"As in previous years, those suffering from syphilis are predominately men, which is also the case in EU/EEA countries. In 2021, eleven times more men than women diagnosed with syphilis were registered in Serbia. The majority of syphilis patients were aged between 20 and 49," announced Batut.
According to data from the European Center for Disease Prevention and Control (ECDC), sexually transmitted diseases represent a burden at the individual level for EU/EEA citizens, as well as for healthcare systems in member countries.
(Telegraf.rs)
Telegraf.rs zadržava sva prava nad sadržajem. Za preuzimanje sadržaja pogledajte uputstva na stranici Uslovi korišćenja.