Serbian club's Japanese reinforcement arriving from Arsenal with 5-member team, cook included
Everything was organized by an agency that takes care of the footballer; his assistants will spend only five days in Belgrade, after which the newcomer will continue his life in Serbia on his own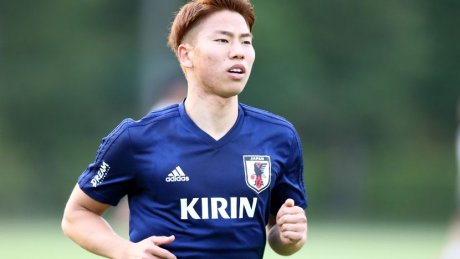 Foto: Guliver/Koji Watanabe/Getty Images
Partizan Belgrade football club's big reinforcement coming from London's Arsenal - Takuma Asano - will arrive in the Serbian capital in the night between Thursday and Friday.
However, he will not come alone, but will for the first five days have the help of his personal staff, consisting of five people from an agency that takes care of his career.
This is about short-term assistance to the player arriving to a new environment, with which the black-and-whites (Partizan's nickname) have nothing to do at all - except that they met the guests half-way and are paying for their hotel.
These are the people who will help Asano adjust to everyday things, find a place to live, his administrative obligations and paperwork, as well as interview people, coaches and staff at Partizan's HQ in Humska Street, who should help the Japanese get used to the new environment.
This includes a cook, who will speak with a colleague from Partizan and instruct him on Asano's habits and his diet plan, as well as the people who care about his physical fitness and many other things.
As we already mentioned, Partizan has no connection to this segment, nor have the Japanese asked for any services regarding the aforementioned "preparing of the ground" for Asano.
Partizan has merely made a gentlemanly gesture (though not even this was required) to pay for the five-day stay of the guests, which will certainly also benefit the club in learning about the habits of the Japanese lad, and held adjust him to his new environment as soon as possible.
(Z. Ivkovic)