Will Trump's top advisor come to Belgrade? For the moment, the White House keeps mum
The White House National Security Council has no comment on media reports in Serbia about a possible visit by the US national security advisor, John Bolton, to Belgrade and Pristina, Voice of America has been told Bela kuća. Foto: Tanjug/AP
The daily Blic reports that Donald Trump's national security advisor could visit the region, namely Belgrade and Pristina, by the end of August or in early September, and that "the US will launch an offensive when it comes to solving the Kosovo problem, that is, to kick-starting the (Belgrade-Pristina) dialogue from the deadlock."
Blic also reports about statements made by anonymous diplomatic sources who said Bolton could only come to the region if Pristina's taxes on goods from Serbia and Bosnia-Herzegovina are abolished, and that his visit is unlikely unless that happens, because he "does not want to be unsuccessful."
Bolton recently met with Serbian Foreign Minister Ivica Dacic in Washington and after that meeting said on Twitter that he agreed with Dacic that "the dialogue with Kosovo must move forward because neither side benefits from the status quo, and now is the time for both sides to do something."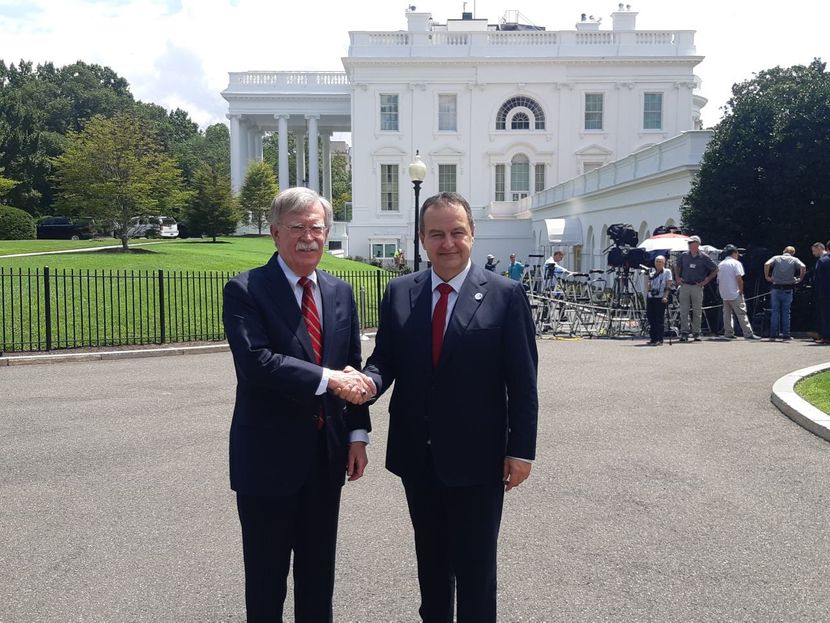 After the meeting, Dacic told Voice of America that "the US administration understands the problem is not in Belgrade but with the Pristina authorities" and indicated that "some new meetings with the Pristina authorities could follow" at the end of August.
John Bolton has repeatedly called on Serbia and Kosovo to reach an agreement, and was also one of the first US officials to publicly say that the United States "does not rule out territorial corrections" in solving the problem, Voice of America recalled.
(Telegraf.rs)