This tramples on the essence of international law: Serbian minister on North Macedonia's decision
"There can be no excuse for someone who is suspected of war crimes against civilians to be released,"says Minister Stefanovic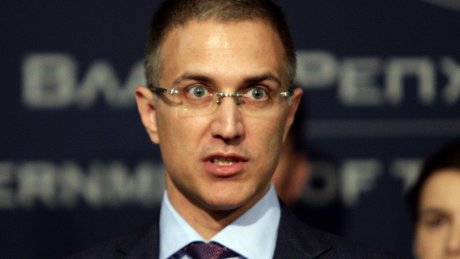 Foto: Tanjug/Sava Radovanović
Interior Minister Dr. Nebojsa Stefanovic rhas eacted to the decision of the Supreme Court of North Macedonia not to extradite Tomor Morina, a terrorist from the so-called KLA (Kosovo Liberation Army), to Serbia.
He said that the North Macedonia authorities with this decision trampled on the essence of international law, and, as he said, deeply hurt the memory of all innocent victims whom the suspect Morina made suffer.
"There can be no excuse for someone who is suspected of war crimes against civilians to be released, instead of being held responsible for the deaths of many innocent people," said Minister Stefanovic.
He also emphasized that it was unacceptable that in such cases any country should be guided by politics, which in this case, he says, is more than obvious.
"And any interference of politics in law always brings new injustice and insult to the victims," - emphasized Stefanovic and added:
"It is also regrettable that some Pristina media and officials said shortly after the arrest what the decision (on extradition) would be, which casts a shadow on the regularity of the whole process."
"The arrest warrant issued for Morina by the Republic of Serbia remains valid, of course, there is no statute of limitations for war crimes, which is why I expect him to, sooner or later, be held responsible for the serious crimes he committed in Kosovo and Metohija," Stefanovic concluded in his statement.