Journalist and serial killer: He raped and massacred women similar to his mom, then wrote about it
According to the official version, Vlado Taneski killed himself by drowning in a plastic bucket of water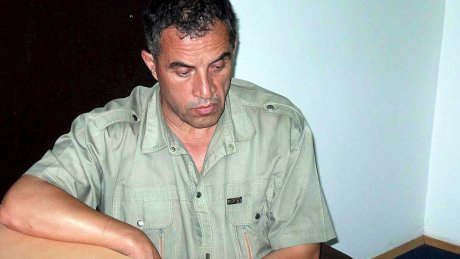 Foto: Makedonska policija
Macedonian journalist Vlado Taneski was one of the best-informed crime reporters in Macedonia at the time. He always had a detail more than his colleagues. In the end, it turns out that he personally killed three women and wrote a series of articles about it. Firsthand.
Taneski was quiet and withdrawn. His colleagues knew him as a great professional with excellent police and judicial ties. His wife thought about him as a wonderful father and husband. And then he turned out to be a serial killer and a rapist. He ended his life the way he lived it. Mysteriously.
He was 56 when he was arrested in 2008 on suspicion of killing and torturing three elderly women. Police suspected Taneski was in fact the killer when he revealed some details in a series of reports about these seemingly unrelated killings, that police had not yet released to the media - the kind of details that "could only be known to the perpetrator."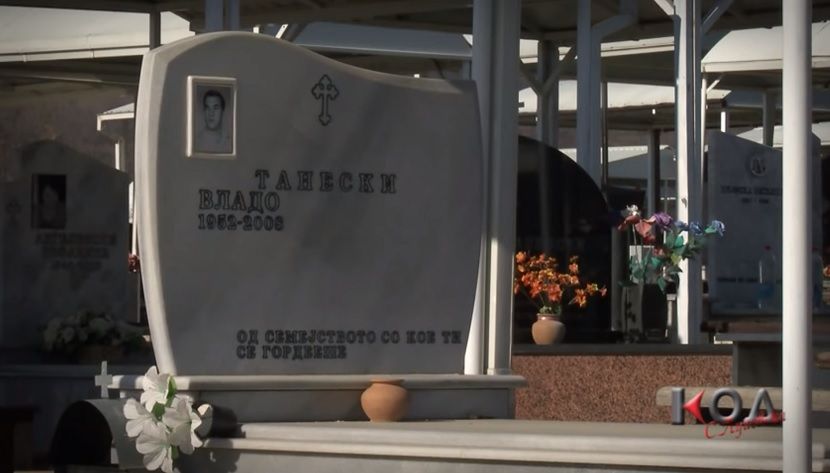 The cases concerned three unfortunate women whose massacred bodies were found without clothing, packed in nylon bags and left at various locations in Kicevo, a mountain town 120 kilometers away from Skopje, Macedonia's capital. Autopsies showed that all three victims were sexually and physically abused and then strangled with a phone cord. Zivana Temelkoska, 65, was the last to be found, when her body was discovered in 2007.
Two years before her, Mitra Simjanoska, 64, was murdered. The police said at the time they were still searching for a 78-year-old woman who went missing in 2003, and that they reasonably suspected she was also tortured and killed by Taneski. The suspect knew the victims, and as a journalist, he had the privilege of closely monitoring the investigation and contacting without any problem the families of the victims that he had killed, or was planning to kill.
HE DREW THE POLICE'S ATTENTION TO HIMSELF
Taneski drew the police's attention to himself when, in one of his articles written for the Nova Makedonija newspaper published under the headline, "A Serial Killer in Kicevo", he suggested that one of the victims, Ljubica Licoska, 56, had been abducted after two men approached her telling her that her son had was injured and dragging her into a car. Furthermore, before the police even received the autopsy findings, he wrote that the victims were strangled with a phone cord. These details could only have been known by an eyewitness, the victim, or the killer.
"We read his stories and suspected he was the killer. He simply knew too much," Macedonian police spokesman Ivo Kotevski said.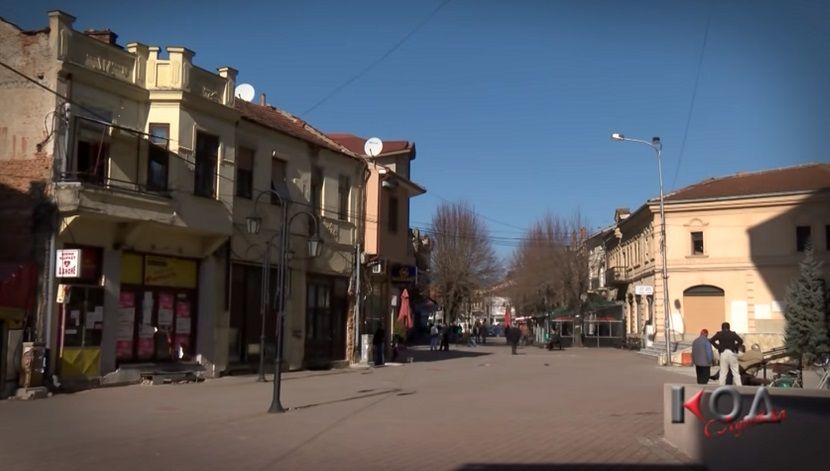 HE WAS KILLING WOMEN SIMILAR TO HIS MOTHER
Investigators also noted similarities among the victims, all of them being poor and uneducated cleaning ladies. And they all had a common colleague - Taneski's own mother. Later, it would turn out that that the relationship between the son and his mother was not the best. Allegedly, the journalist hated his mother, and the victims reminded him of her.
In one article, he wrote that he had information about the murders being carried out by two local criminals, and named them - but he had forgotten that they were already in prison at the time and were physically unable to commit the crime.
Even the New York Times wrote about this bizarre case. Kotevski told them at the time that Taneski's articles had raised suspicion, and the police began investigating the then-respected journalist, who had a career of over 20 years. The crown evidence that preceded his arrest was a match of the DNA from his semen compared with that found on the victims.
A few days after his arrest, Taneski was found dead in a jail cell. According to the official version, he committed suicide by drowning in a plastic bucket of water. What is even stranger in that story is that during his suicide, both of his roommates reportedly slept and heard nothing. Still, no one refuted the official findings. Kotevski, a police spokesman, said at the time that police would continue to investigate the murders, but added that Taneski's death had made things more difficult.
"Now that he's gone, we may never know what happened," he said.
Ognjen Canvarevik, a Nova Makedonija reporter who worked on the murders together with Taneski, said he and other colleagues at the newspaper were shocked to learn what had happened.
HE SEEMED TOTALLY NORMAL
"He was a nice and educated guy, who seemed completely normal. When the police called me and told me, 'your reporter is a murderer', I could hardly believe my ears," Canvarevik said.
According to him, Taneski was an experienced journalist, married but separated from his wife, with whom he had two grown children. Vlado did have a bad relationship with his mother, Canvarevik said, while his father committed suicide in 1990.
"Incredible. He was so calm when he was talking about these murders, and all these women lived just meters away from his family home," Canvarevik noted.
Ljupco Popovski, editor-in-chief of Utrinski Vesnik, another newspaper where Taneski worked, said he was an extremely quiet man.
"I would never have said that Vlado was capable of doing such a thing."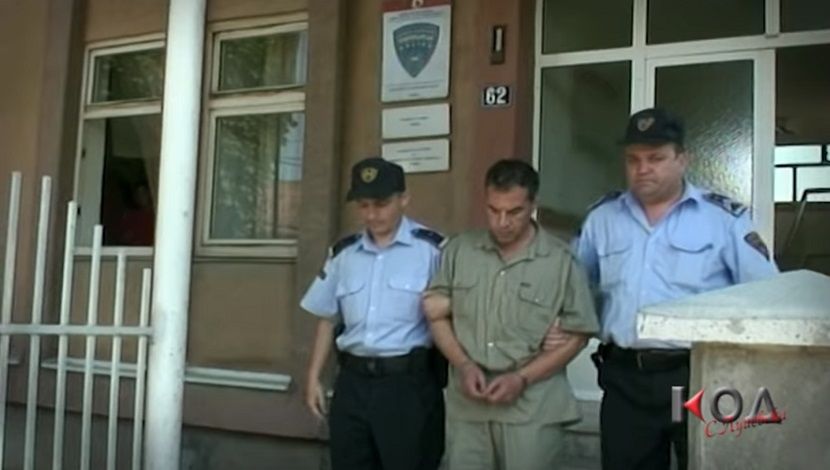 Taneski was later described in a similar way by his wife, Vesna. On that occasion, she described their relationship and the last hours of his life.
A HORRIBLE DREAM
"We had a perfect marriage, many envied us. I was happy with him. This all seems like a horrible dream," said Vesna Taneski, adding that she remembers Vlado as a good husband and an even better father.
"I couldn't believe that I lived with a man they were saying all these things about for so many years. I could have become the first victim, but I noticed nothing to that effect at any point," said Vesna, adding that Vlado had enemies because of what he wrote and that when they were alone, he often told her he was afraid of being framed for something.
HE WAS SEEING HIS WIFE ON WEEKENDS
Taneski has only seeing her husband on weekends for several years preceding his death, since she had moved to Skopje for work.
"When we met in prison, I told him that I forgive him, I asked him why he never told me he had problems," Vesna said.
ANOTHER SERIOUS KILLED DISCOVERED
Vlado Taneski was the second serial killer ever discovered in Macedonia. Before him, in May that year, a foreign currency dealer, Lazo Radeski, was arrested in the town of Ohrid. He was suspected of killing four of his colleagues and fellow citizens.
These serial killings that shook Macedonia also feature in Milco Mancevski's movie "Mothers." The film consists of three stories, the first of which is fictional, the second combines fiction and documentarism, and the third is based completely on real events - the story about the serial killings in Kicevo.
(Telegraf.rs/source: Ekspres)