This is what the new building of the Clinical Center of Serbia will look like
The new tower will house the Emergency Center, 20 operating rooms, will have at least 300 beds, and 150 intensive care beds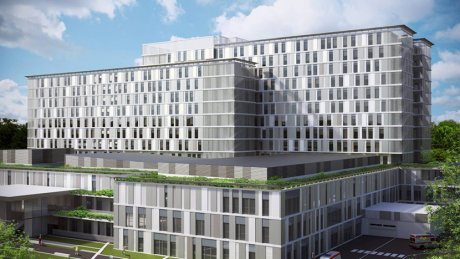 Foto: Ministarstvo zdravlja
Rough construction works on the new building of the Clinical Center of Serbia (KCS) have been completed, now the reconstruction of the existing tower follows, along with putting facades on both buildings, interior works, wiring and installations, and equipping. The planned deadline for completion of the reconstruction is August 6, 2021.
The new building has 12 floors, with rough construction work donee two and a half months ahead of the deadline. The workers at the site were visited today by Health Minister Zlatibor Loncar.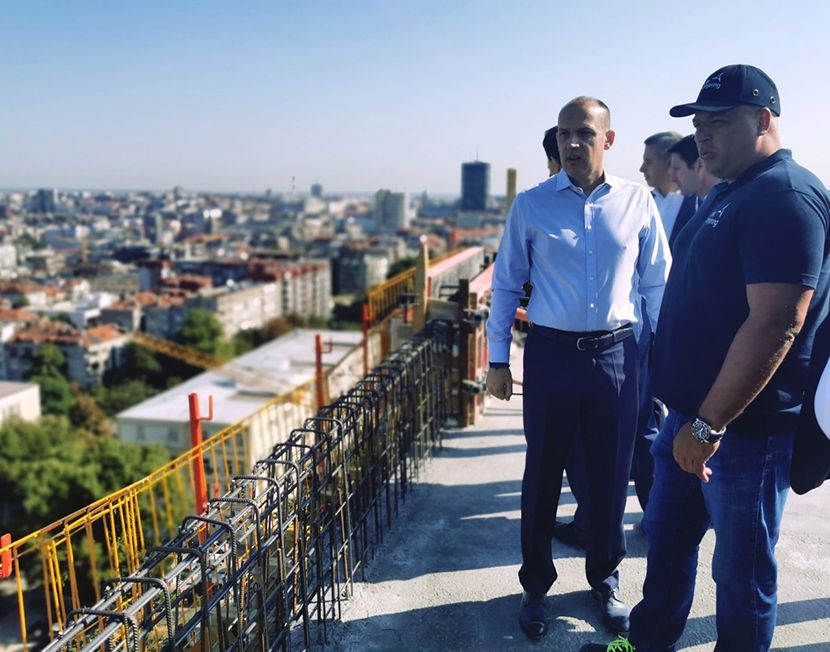 The new tower will house the Emergency Center, 20 operating rooms, will have at least 300 patient beds, and 150 intensive care beds, angiography and nuclear medicine wards, and a laboratory.
Works to build the facade, install plumbing and sewerage, and electrical and mechanical wiring are all yet to come.
After talking to workers, the minister of health said that their only request was not to lose their jobs and to proceed immediately with the second phase.
"Nobody will lose their job, everyone will continue to work on the phase B and on other phases," said Loncar, adding that workers from Serbia have been hired to work on the KCS reconstruction.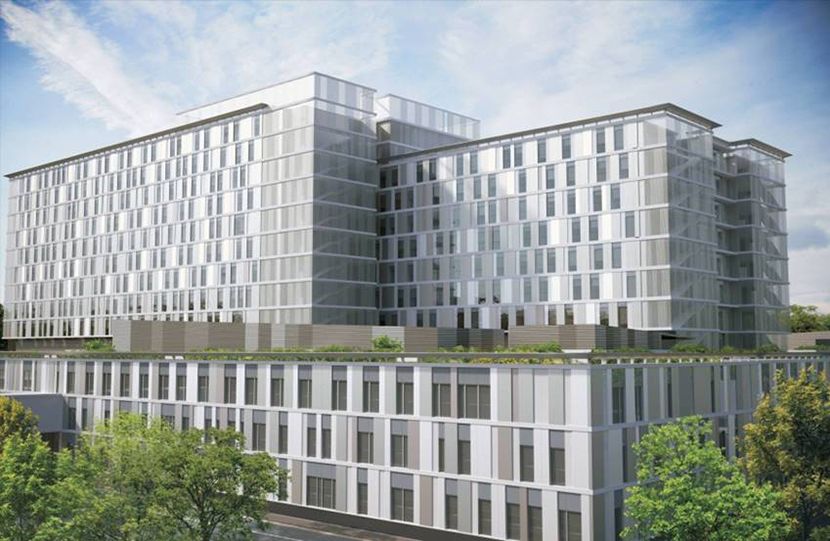 The minister said that it has been agreed with the contractor to install windows and doors by the winter, so that interior work can be done during that season. He recalled that the reconstruction of the Clinical Center Nis has been completed, and that reconstruction will soon begin at the Clinical Center Vojvodina and the Clinical Center Kragujevac.
"This is a new dimension of Serbia. We have promised that to the citizens of Serbia, to the people working in healthcare, to the patients, and we are achieving it. We will have four brand new clinical centers," stressed the minister.
According to the old Serbian custom, to mark the end of the rough construction phase lunch was organized for the workers, while they gifted a shirt to the minister.
(Telegraf.rs/Tanjug)