FA sporting director: Serbian national football squad should look up to women's volleyball team
Vladimir Matijasevic points out that the Eagles (Serbian national football team) need to create an atmosphere like that found in the women's volleyball team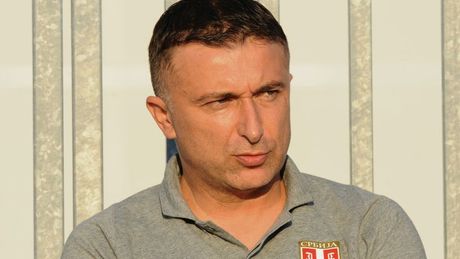 Foto: MN Press
Football Association of Serbia (FSS) Sporting Director Vladimir Matijasevic says that one should be realistic and turn towards the playoffs for the European Championship, EURO 2020 - and use the time until the end of the qualification process to define the team for the playoff, a game that will most likely be played against Norway.
"It'is not easy after a defeat, but we didn't lose to just anyone, we lost to Portugal, the champions of Europe. Some things must change and I hope we will, as soon as after the game against Luxembourg, start getting ready for the game where the Norwegians are likely to be our opponents. Let's not lie to ourselves, we can hardly do something via this (qualifying) group. Some things need to be done differently. We'll work to get ready for Norway by March, and we can only do that through these coming games, to define the team that needs to play," Matijasevic told reporters at the Nikola Tesla airport before departing for Luxembourg.
He stressed that everyone needs to fight more for the nation and the national team, to understand that it is a project. "You saw women's volleyball team (become European champions) yesterday. We need to add that to football as well. These are all good players, a good team. We lost to Portugal, but we need to inject that atmosphere to make it even better," said Matijasevic, who was asked what is needed to achieve that atmosphere.
"Everyone needs to look each other in the eye. They are good guys and players, but we need to be a group. It doesn't matter who plays, it matters that we're a group. I hope we will be in the future."
He pointed out that there was no conversation with the players after the 4-2 defeat against Portugal on Saturday.
"Until the 42nd minute we had an even match. What happened happened, we allowed goals easily. Head coach Tumbakovic has been here only for a month and a half. It's certain that we will work to build a team and try to win in the future."
The match between Luxembourg and Serbia is played tomorrow starting at 8:45 pm.
(Telegraf.rs)