Eros Ramazzotti for Telegraf.rs: About Belgrade, Serbia, Djokovic, our footballers in Juventus
On the occasion of his concert that will be held on September 24 in the Stark Arena, the famous Italian singer opened up to us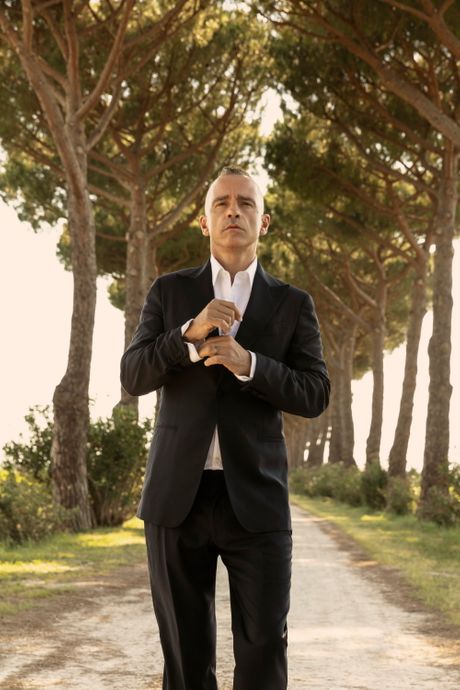 After a 13-year hiatus, the famous Italian singer Eros Ramazzotti, 55, returns to Belgrade and will stage a concert spectacle for the Belgrade audiences on September 24 in the Stark Arena. On the occasion of his new appearance in the Serbian capital, the team of the Telegraf.rs portal spoke with this global music star.
In an interview, Eros spoke about the upcoming concert in Stark Arena, Belgrade, Serbia, his rich music career, women, as well as Novak Djokovic.
Belgrade is eagerly looking forward to you, something proven by the sale of tickets for the September 24 concert. How much have you missed Belgrade during all these years that have passed since you last performed in front of our audiences?
A lot! It's nice to be back in this country after almost 10 years of absence. I am very attached to Serbia, I always feel warmly welcomed by Serbian fans.
When someone mentions Belgrade and Serbia to you, what are your associations?
Among my most precious memories is a 2006 concert with a truly unforgettable audience. Do you follow the events in Serbia and have you ever visited our capital city in secret, privately, to enjoy it in peace?
As I said, unfortunately, when I'm on tour, I don't have much time to visit those cities where I'm performing: I often come, perform, go to a hotel and the next morning we are on the road again. I hope to visit Serbia one day, hopefully soon!
You are one of the world's best known musicians, the best known in Italy. After so many years of your career, if you could change one thing today, what would it be?
I wouldn't change a thing. It's important that you have nothing to regret, and to look ahead.
Which other star would you like to record a song with, and is there anyone from the music world that you wish you could have collaborated with but didn't?
I've had the honor of singing duets with great artists, with great international stars who I admire. However, it's good not to say your wishes out loud, otherwise they will not come true!
Which one of your songs still bring tears to your eyes, even though you've performed it countless times?
There are some of my songs that I'm very attached to, but "L'Aurora," a song I've dedicated my daughter, always makes me so emotional. You are known across the planet, but we don't see you at big global events like the Oscars, the Met Gala... why is that?
I don't know, ask them, aha-ha-ha! Seriously, when I'm not on tour, I like to live as simple a life as possible, be outside, ride a bike, ride a horse.
Women around the world adore you. What is "the secret weapon" making sure that love has not been losing in intensity for decades? What is your characteristic that thrills women the most?
I have no secret weapon other than sincerity. I believe that's basic, not just in a relationship, but in life. I don't feel like a person with certain characteristics: I'm lucky to be able to do what I love. Do you know of, or perhaps happen to follow some Serbian public figure? A music star, or an athlete?
I'm a big football fan. I follow different player transfers to other teams, I follow your athletes when they play at Juventus.
What is the message you would like to send to the Serbian audience who will be at your concert, and to those who have been faithful fans of your work for many years?
I look forward to seeing you and embracing you again at my concert! It will be a special show with which I want to celebrate these 35 years with you and thank you for being with me.
Do you follow Novak Djokovic, and who's fan are you when it comes to tennis?
As I said earlier, I'm more of a football guy, but Djokovic is certainly one of the world's best tennis players. The Wimbledon final against Federer was great.
(I. Cicovic)
Pošaljite nam Vaše snimke, fotografije i priče na broj telefona +381 64 8939257 (WhatsApp / Viber / Telegram).