Stefan, suspected of killing ex-girlfriend Marina, is seen talking about himself: "I never give up"
"I would describe myself as a loyal and responsible person. I am a very social person. Positive and creative," Golubovic said of himself in 2017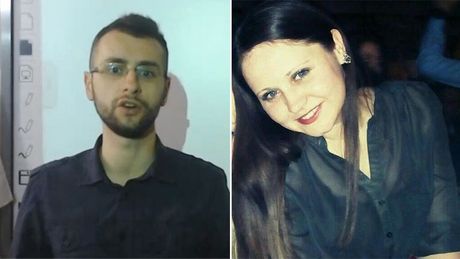 Stefan Golubovic, 31, who is suspected of killing his ex-girlfriend Marina Djuricic, 30, and then shooting himself in the mouth, spoke about himself two years ago in a video posted on YouTube. Some of the virtues he mentioned were never giving up, being creative and social, and a very loyal person.
"I would describe myself as a loyal and responsible person, ready to learn about other cultures and traditions. I am a very social person. Positive and creative. I never give up and I am very cooperative," Golubovic said in this video from 2017.
He stresses that he is a social educator and speech therapist with four years of experience. He went to Norway to work with developmentally disabled children.
Stefan is a native of Donji Milanovac, while Marina was from the Loznica area. They met in Belgrade, where they studied. After he moved out, the two broke up, but he couldn't get over it. He was trying to reconcile with her, texting her through friends and accosting her on social media. However, Marina did not want to get back together.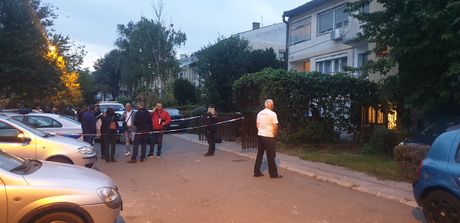 Stefan is suspected of shooting Marina twice in the head, killing her on the spot, allegedly because he could not come to terms with their breakup and her starting a new relationship.
Journalists learned from the victim's landlord that Marina broke up with Stefan when he traveled to Norway (initial reports yesterday said Sweden) for work because she didn't want a long distance relationship.
"She never complained about him. Late last year, Marina asked me if he could move in with her. I told her, "if your parents approve I have no problem with that'. Then he came and they lived in the apartment for a few months, until May when he got a work visa for Norway," said the owner of the apartment where Marina lived in Kotez.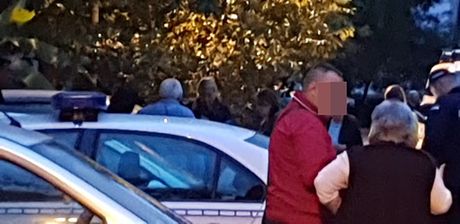 According to neighbors, Stefan came to Marina's apartment the day before the crime. Neighbors said an altercation was heard from her apartment immediately after he arrived. The same continued the next day, until about 3.45 pm when shots were fired. Neighbors called the police.
The landlord soon went down to Marina's apartment to discover a horrific scene. The unfortunate young woman had succumbed to the serious injuries that she sustained from the two shots Stefan fired at her. Subsequently, he attempted to commit suicide. He was soon transported to the hospital where doctors were fighting for his life.
Watch the video where Stefan Golubovic talks about himself in Norwegian:
Video:
Užas u Kotežu: Pucao devojci u glavu, pa u sebe
(Telegraf.rs/Blic)
Pošaljite nam Vaše snimke, fotografije i priče na broj telefona +381 64 8939257 (WhatsApp / Viber / Telegram).