Marina (31) was murdered in Kotez by ex-boyfriend who just returned from Sweden?
According to neighbors, they previously heard a fight between the two that to them seemed harmless Stefan G. (31), murdered his ex-girlfriend Marina Djuricic (31), in her rented apartment in Belgrade's Kotez neighborhood at 3.45 pm yesterday and then attempted suicide by shooting himself in the mouth. Marina died on the spot after being shot twice in the temple, while the suspect was taken to the Emergency Center in a critical condition where the doctors are fighting to save his life.
According to neighbors, the man shot Marina and himself because she had "decided to leave him."
"Marina is a student and has lived in a rented apartment in Tjentiste Street for years. She's from the vicinity of Loznica as far as I know. Previously, her sister Vesna also lived with her, but she recently got married. Stefan has been a temporary worker in Sweden for some time and had just come back. However, Marina decided to end their relationship after she found a new boyfriend, and told him so in the apartment," one of the neighbors said, adding: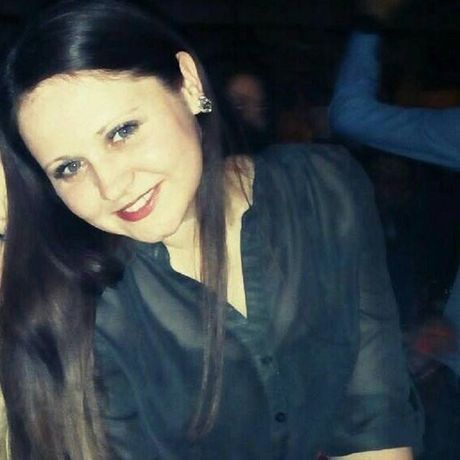 "I suppose Stefan pulled the gun because he couldn't accept it. I heard that he shot the girl twice in the head and then fired a bullet into his mouth. Most likely, his hand trembled at that moment, so the bullet came out through his cheek and he survived, albeit in a serious condition."
When the shots were fired, residents in this part of Kotez called the police, who quickly arrived at the apartment.
"A patrol found a lifeless body of a younger woman and a man who was unconscious. A gun was found next to the badly injured man. He was taken to a hospital in a critical condition," the police said briefly.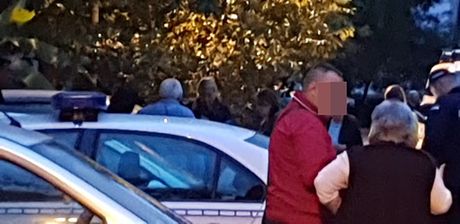 The first to appear at the scene of the horrific crime yesterday was Marina's father Zoran, who currently resides in Belgrade as a seasonal worker and lives nearby, also in a rented apartment.
The unfortunate man cried out in pain, calling for his daughter. Soon, his other daughter, Vesna, arrived. Mute with pain and tears, they stood for a long time hugging each other and powerless to say anything. At one point Vesna lost consciousness, and then the father was taken ill.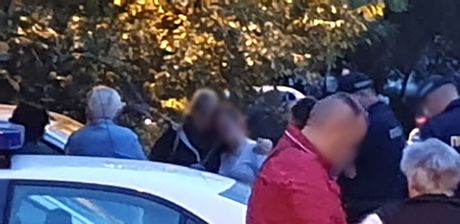 HE PERSECUTED HIS PREVIOUS GIRLFRIEND, TOO
The suspect, Stefan, reportedly caused the first incident on Sunday night when he burst into Marina's apartment and tried to persuade her to reconcile. Neighbors heard the altercation and noise that night, but claim it was nothing dramatic.
According to media reports, Marina recently confided to a close friend that Stefan was persistently calling her on the phone and sending her threatening messages, and that she was considering reporting him to the police. His previous girlfriend had also reportedly alerted the police to his behavior.
Video:
Užas u Kotežu: Pucao devojci u glavu, pa u sebe
If you are a victim of violence or know someone who is, call 0800 - 35 00 36
(*this is an SOS hotline licensed by the Ministry of Labor, Employment, Veteran and Social Affairs, RZBSP)
(Telegraf.rs/Informer)
Pošaljite nam Vaše snimke, fotografije i priče na broj telefona +381 64 8939257 (WhatsApp / Viber / Telegram).