Will these 4 days in October decide the fate of the Balkans? 6 regional leaders are coming to Serbia
It makes sense that all regional issues reflect through Belgrade and that leaders of this stature would meet in Belgrade, say analysts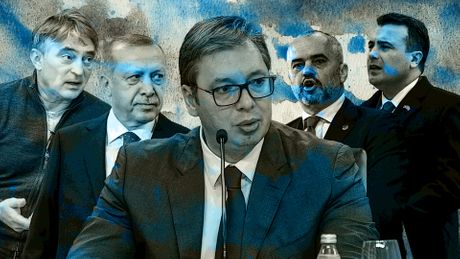 Summing up the results of his multi-day participation at the United Nations General Assembly in New York, Serbian President Aleksandar Vucic said the entire delegation worked very hard and had meetings with representatives from more than 100 countries.
However, there is no time to rest. According to information available so far, six regional leaders are coming to Serbia within four days of October, and these meetings could change the fate of the Balkans in many ways.
Namely, Turkish President Recep Tayyip Erdogan will be on a two-day visit to Serbia on October 7, daily Blic reported, citing unofficial sources.
Erdogan will arrive accompanied by eight ministers. On the first day of the visit the second session of the High Council for Cooperation between Serbia and Turkey should be held, specifying new elements of political and economic cooperation between the two countries. The Turkish president was due to visit Serbia on August 29, but because of his obligations and travel, his visit was postponed.
Works to reconstruct the Novi Pazar-Tutin road were supposed to be launched then.
However, when it comes to roads, a meeting scheduled for October 8 will be more significant.
A trilateral meeting between Serbia, Bosnia and Herzegovina, and Turkey is planned for that day, and after that, the official start of the construction of the Belgrade-Sarajevo highway.
BiH Presidency Chairman Zeljko Komsic and Presidency members Sefik Dzaferovic and Milorad Dodik are expected to come to Belgrade where they will be hosted by Serbian President Aleksandar Vucic. By building the Belgrade-Sarajevo highway, Serbia has the opportunity to connect with European Corridor 5, which connects Hungary, Croatia and BiH, while BiH will connect via corridors 10 and 11 in Serbia, that is, with the Belgrade-Sid highway, as well as the road via Pozega.
A commercial contract to produce detailed regulation plans, design and construction of sections of the Belgrade-Sarajevo highway between the government of Serbia, the Roads of Serbia public company, and Turkish company Tashjapi was signed in December last year.
Apart from this commercial part, the political segment of both these meetings is certainly important. They come after the passing of a resolution by the SDA, the leading party of the Bosniak national corps in BiH, which has caused much controversy and condemnation by the Serb portion of the public.
On this occasion, Vucic urged Serbs to show restraint, while Erdogan is known to have a great deal of influence over Bakir Izetbegovic, the SDA leader.
Otherwise, Erdogan has stated that Serbia-Turkey relations are extraordinary, at the highest level in recent political history.
Erdogan said this on Thursday in New York during a brief meeting with First Deputy Prime Minister and Foreign Minister Ivica Dacic, which took place within the general debate of the 74th session of the United Nations General Assembly.
According to the Foreign Ministry, during a cordial meeting with the Serbian foreign minister, the Turkish president said he was looking forward to traveling to Serbia soon and stressed that he was looking forward to the traditional Serbian hospitality. And as the ceremony wraps up for the start of highway works, which should bring better connectivity, cooperation and new investors to the Balkans, and a better future - two more regional leaders will be coming to Novi Sad.
Again, with the aforementioned goal: a better life in these regions.
In New York, Vucic spoke with prime ministers of North Macedonia and Albania Zoran Zaev and Edi Rama, discussing the idea of ​​further removing various barriers to doing business in our three countries, allowing for a more free flow of goods, people and services. This agreement should be made concrete at a meeting in Novi Sad on October 9 and 10, where Zaev and Rama are expected and where the main topic will be to make plans for stronger market integration in the region more concrete - i.e. to create a kind of "the little Schengen."
"What we talked about will be made concrete. We want to connect more deeply politically and economically and come out as a bloc, not individually, before the European Union and others," Vucic told reporters in New York.
This will be the first step, and the goal is to bring in others in the region, too, Vucic said, adding that it would be important for us, for the sake of a free flow of goods and services, to "draw in" Pristina as well, to keep everything at an even higher level of economic integration than CEFTA, and to attract both BiH and Montenegro.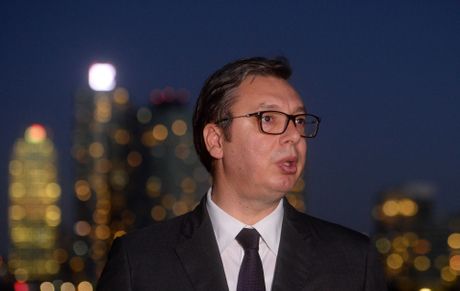 He is convinced that everyone in the region has realized that they are individually small and weak in other markets and that by establishing a single market, together they would be incomparably stronger when they appear before the world and before the EU.
"These ideas may not seem very important today, but I guarantee that we would dramatically increase the level of our investments, which is already large, it would help others too... such an environment would lift us all up," Vucic is convinced.
We are open, he says, to what some are referring to as "the little Schengen" - but whatever they call it, we're open something that will give us full freedom of movement and trade in goods and services. Commenting on these expected visits and meetings, political analyst Dragomir Andjelkovic told Telegraf.rs that Belgrade is a regional center.
"Belgrade is of increasing importance throughout the region, not just in the Western Balkans. It makes sense that all regional issues reflect through Belgrade and that leaders of this stature would meet in Belgrade," says Andjelkovic.
He also notes that these gatherings speak a lot to the image and importance of Serbia in the wider region.
M. Ivas (marko.ivas@telegraf.rs)
Pošaljite nam Vaše snimke, fotografije i priče na broj telefona +381 64 8939257 (WhatsApp / Viber / Telegram).