Taxi drivers confront citizens, curse them - a fight almost breaks out during protest in Belgrade
The protest has brought traffic in the city to a standstill
The second day of the taxi drivers' protests in Belgrade is over and traffic is slowly normalizing - but there have been dramatic scenes in the middle of the street.
Namely, the protest at one point escalated when several taxi drivers attacked passers-by on the corner of Svetogorska and Takovska streets, in the center of Belgrade.
Strong words were heard, such as, "Don't let me f**k your motherr now," "F**k you in your stinking your mouth"; and a fight almost broke out, which was prevented by the crowd at the last moment.
Taxi drivers are protesting in Belgrade for the second day, dissatisfied, as they say, with the work of the Communal Police and the non-implementation of the Law on Transport of Passengers. Because of the protests, Belgrade has been under complete blockade and numerous public transport routes have stopped operating.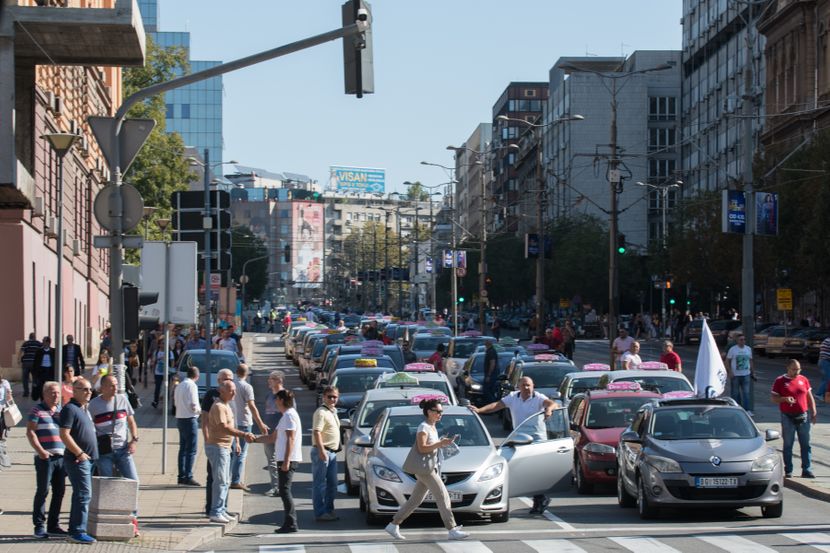 One video from the protest even shows some taxis running the red light.
Taksisti prolaze kroz crveno i ugrožavaju bezbednost pešaka drugi dan sa redom. #beograd #terazije #taksi Bez reakcije? @policijasrbije pic.twitter.com/HrpgoqqIyh

— Toksa (@ToksaNet) October 1, 2019
The gathering began at noon today when columns of taxi vehicles from four locations headed downtown. After a one-hour blockade of Knez Miloseva and Nemanjina streets, the protest was over. Taxi drivers began to leave, and traffic in the center was slowly normalizing.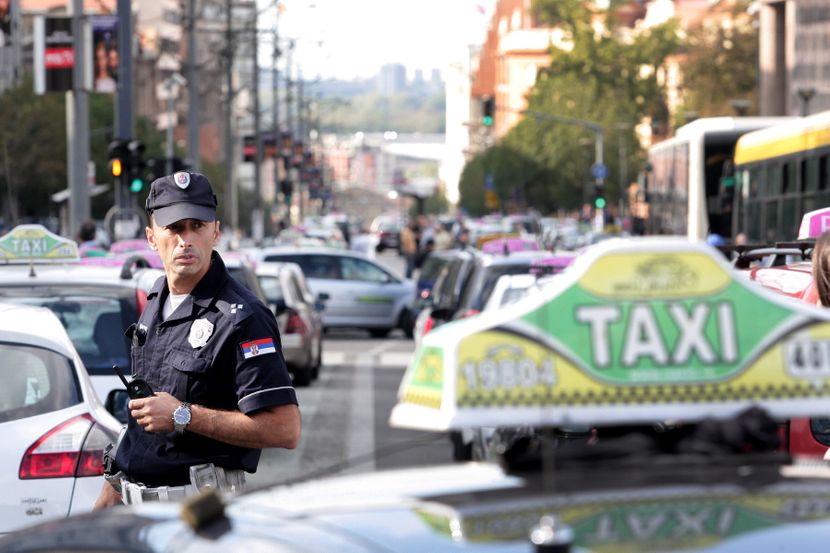 According to annoucements made by taxi associations, protests will be organized in the coming days as well, from 1 until 3 pm.
Video: Protest of taxi drivers in Belgrade
(Telegraf.rs)