GTR paint mural near stadium dedicated to late Duki: This is memory eternal to our little brother
A beautiful gesture to honor a boy who, aged just 4, showed how to love one's club the right way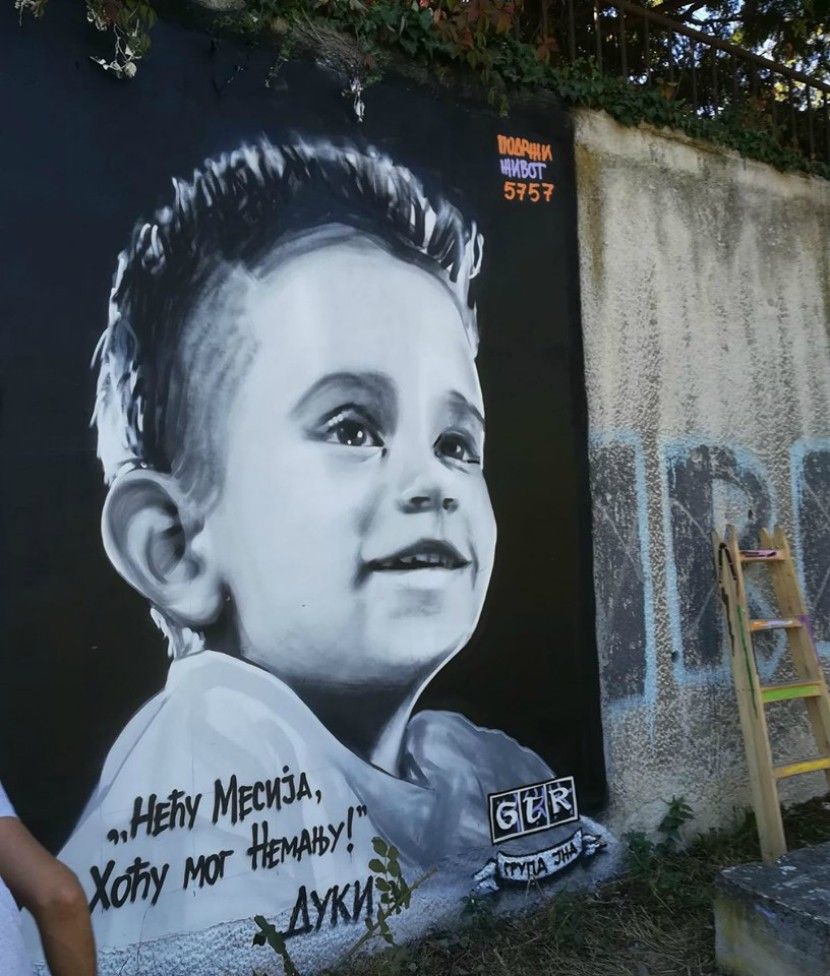 Opposite the West Stand of the JNA (Partizan) stadium in Belgrade, a mural dedicated to late Dusan Todorovic (4) - who became known as little Duki throughout Serbia as he fought for his life - was completed today.
The mural was drawn by Deroks, while "Grobar (Partizan fandom) Trash Romanticism" stands behind this beautiful idea.
The mural reads, "I don't want Messi, I want my Nemanja" - a sentence by which Partizan fans will forever remember the boy.
"We wanted to dedicate this mural as memory eternal to our little brother Duki, who with only a few years of life left a deep mark on the heart of every Grobar," the GTR group told Telegraf.rs.
The boy passed away on September 29, 2018, after fighting a hard battle for his life for the two previous years. This brave toddler had been suffering from neuroblastoma, an insidious cancer of the adrenal gland - since 2016. From the moment the nation became aware of Duki, numerous campaigns were organized to raise money for his treatment, with the biggest contribution made by Serbian football star Nemanja Matic.
After the money was collected, Duki was transferred to a hospital in Barcelona. There were even ideas to organize a visit of one of Barcelona footballers to his hospital bed - which is common enough, considering that the hospital is located across from the Barcelona stadium. But the boy did not care about that. He was asking only to see Nemanja, referring to Partizan defender Nemanja Miletic.

Those words will forever remain etched in the hearts of Partizan fans, who during the first game played by their team after the boy passed away displayed a banner reading, "I don't want Messi, I want my Nemanja."
A year after his death, a mural dedicated to Duki was painted near Partizan's stadium.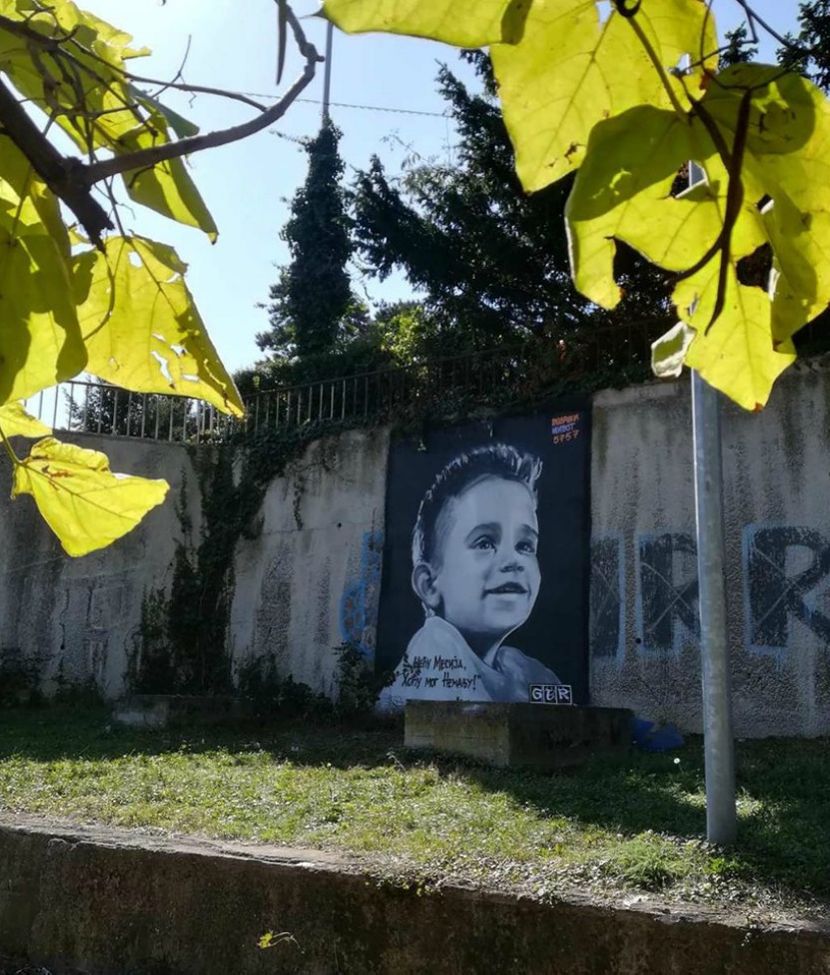 Nemanja Miletic, Duki's favorite footballer, also shared a photo of the mural on Instagram.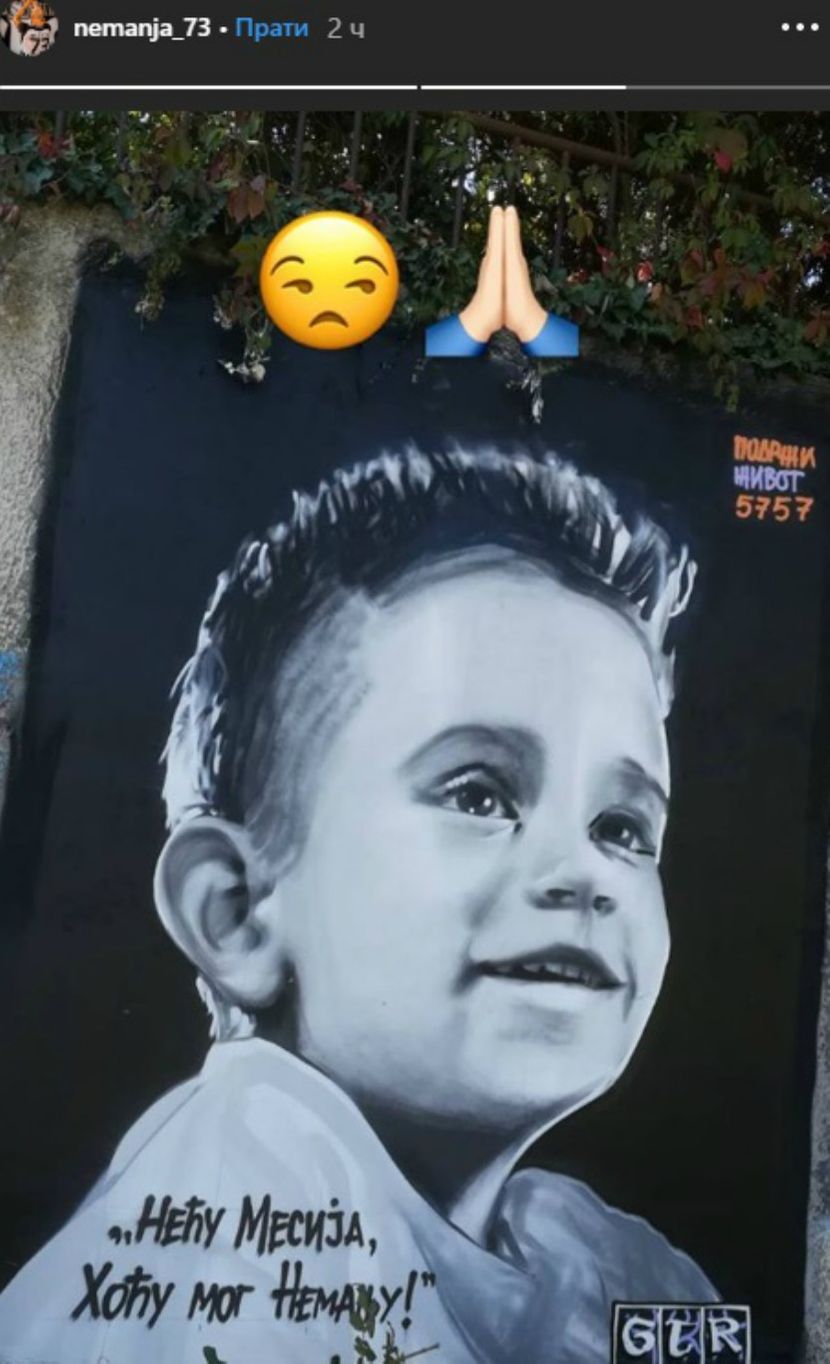 (J. Stakic)