Serbia is grateful for support to its territorial integrity: Brnabic with the president of Armenia
Brnabic said that our country highly appreciates Armenia's principled support for Serbia's territorial integrity and sovereignty, and that it is interested in intensifying political dialogue and cooperation between the two countries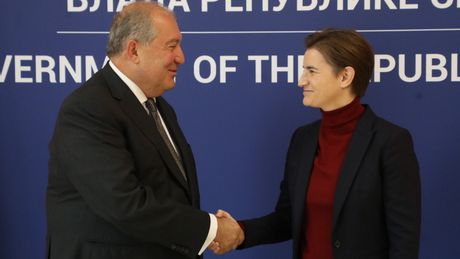 Foto: Slobodan Miljević, Vlade RS
The prime minister of the Republic of Serbia, Ana Brnabic, today spoke with Armenian President Armen Sarkissian about the potential for enhancing cooperation between the two countries, especially in the areas of information and communication technologies and education.
The president of Armenia said that education is the key to every society's progress and added that his country pays great attention to strengthening the education sector.
At the meeting, the prime minister also informed her interlocutor about economic reforms that Serbia is implementing, as well as tax incentives for the development of a knowledge economy.
Brnabic told her interlocutor that Serbia is committed to transforming its economy so that it becomes based primarily on innovation and knowledge in the near future.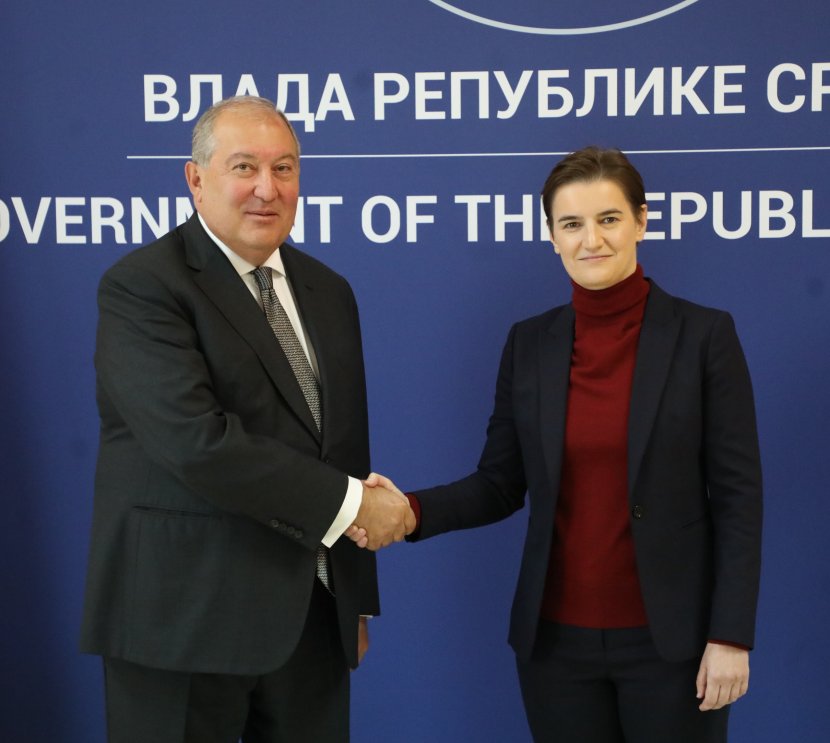 Brnabic also said that our country highly appreciates Armenia's principled support for Serbia's territorial integrity and sovereignty, and that it is interested in intensifying political dialogue and cooperation between the two countries.
Serbia is firmly committed to promoting and further developing all forms of bilateral and multilateral cooperation with Armenia, as evidenced by Belgrade's intention to open an embassy in Yerevan as soon as possible.
(Telegraf.rs)