We know nothing about the greatest and bravest Serb soldier. This man is determined to change that
They called Mihailo Madzarevic "the living tongues hunter." When two armies could not conquer Kaymakchalan, he did it with a handful of his men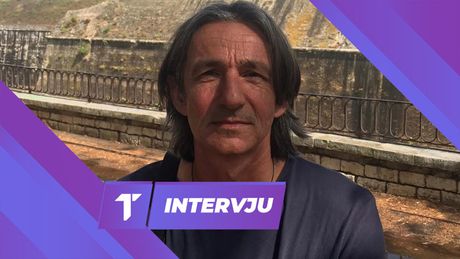 Foto: Telegraf
Where the combined Serbian and French forces couldn't defeat the Bulgarians and conquer Kaymakchalan, several Serbian soldiers managed to open "the Gate of Freedom." Their leader, Mihailo Madzarevic, the youngest major in the history of warfare, is one of the greatest Serbian heroes ever and the ideal of a Serbian soldier... about whom as a nation we know nothing.
Mihailo Madzarevic was a recipient of three Orders of Karadjordje's Star, Silver and Gold Medals of Courage, the White Eagle with Swords, the Albanian Commemorative Medal, the Legion of Honor, the British Military Cross... He was the most decorated warrior of the Great War, and one of these medals King Aleksandar took off his own uniform and put on Madzarevic's chest.
Anyone who hears about these incredible facts inevitably wonders how come they never knew about them before? How come we don't study about this man in school, why aren't we visiting this hero's native village of Murgas during school excursions? How many of us have heard about or read his autobiography, "Through the Shine and Shadows of War"?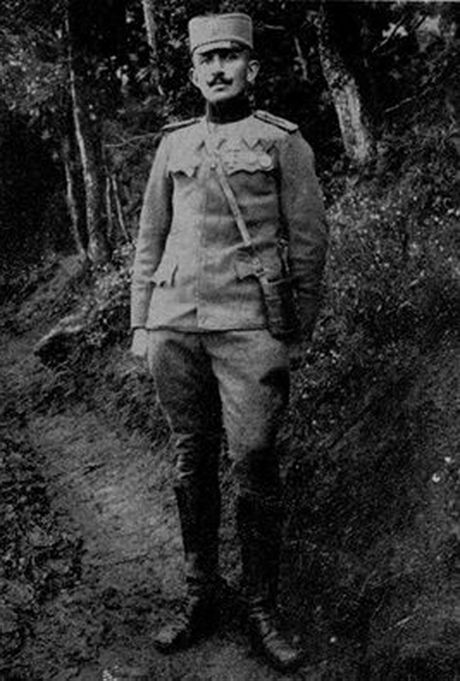 The same curiosity was felt by the poet Momcilo Trifunovic, who along with several like-minded people has been doing "missionary work" to correct this injustice. His play "The Archangel's Soldier" will soon be presented to the Belgrade audience. Telegraf.rs spoke about the play and the hero himself with Trifunovic in Corfu, Greece, not far from the Blue Tomb and the waters that Madzarevic himself sailed while recovering with his comrades, after the Albanian Golgotha (Serbian Army's WW1 withdrawal through Albania to Greece).
What did you learn about Major Mihailo Madzarevic while writing this play?
"I learned a lot from his autobiography, which he wrote and published in 1933 at the urging of a friend. Madzarevic graduated from the military school and, as a mere cadet, began fighting in the Balkan Wars. He excelled in combat, despite having survived a bout of cholera. But his true exploits are tied to the Great War. Even before our army withdrew from Serbia, he was called 'the living tongues hunter'. With about 15 men, he would cross Ada (river island on the Sava) to the New Belgrade side, capture some Austro-Hungarians there, and bring them to our side to extract information from them. Everyone knew about this skill and about the "living tongues hunter" and that is why there was a huge bounty on his head," says Trifunovic.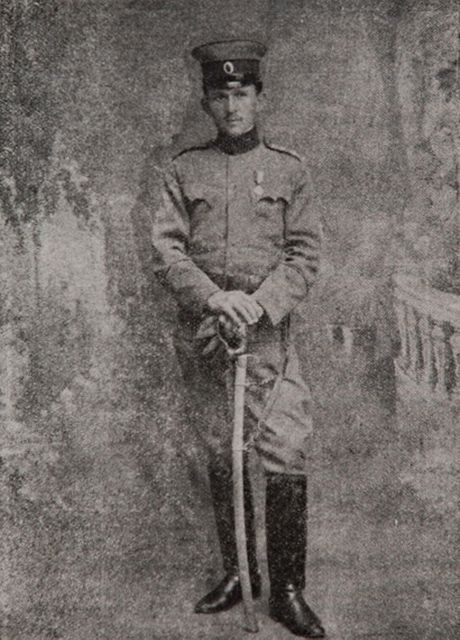 "What really amazed me was how big yet unacknowledged his role was in conquering Kaymakchalan on the Macedonian Front. Our soldiers tried to defeat the Bulgarians who were dug in at the highest point of Kaymakchalan, but failed. After who knows which attempt Madzarevic (who was only 22 years old at the time) suggested to King Aleksandar, Voivoda (Duke) Zivojin Misic and French General Sarrail to try to conquer the mountain peak with several of his men. They were surprised, but told him, 'Well, try. Go ahead'. He took four or five of his men with him, sneaked through the wire barriers, routed a Bulgarian artillery nest and opened the 'Gate of Freedom' - as the Serbs called this peak, because this was the first time that they had set foot in their own country after the withdrawal." "Afterwards, King Aleksandar removed Karadjorde's Star from his military overcoat and put it on Mihailo's. The French general Sarrail did the same, taking the Order of the Legion of Honor from his own and pinning it to Madzarevic's chest.
You say that he was also the youngest major in the history of warfare?
"Yes, that's when (Voivoda) Zivojin Misic promoted him to the rank of major. He was only 22, 23 years old at the time, and under military law in force then, he was not allowed to wear the insignia until he turned 27, although he was officially a major."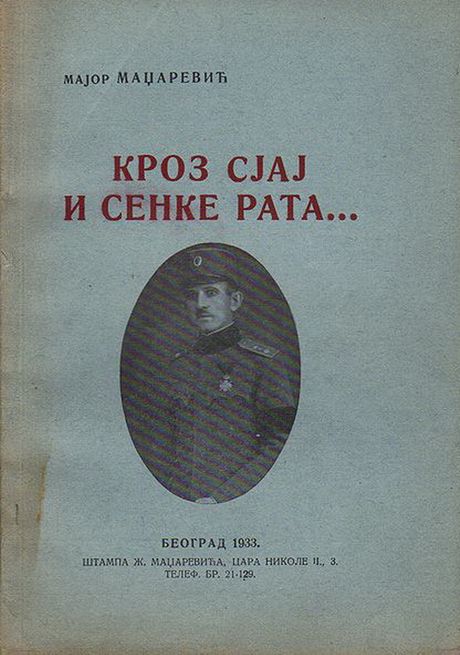 What in Madzarevic's autobiography left the greatest impression on you?
"What fascinated me was how calm and natural he was in accepting whatever was happening to him. Both the trouble, the injustice, combat, and decorations. As if it's nothing much to fight and die. Without fear, but also without vanity. When Zivojin Misic invited him to lunch as they were passing through Valjevo, honoring him in this way, Madzarevic apologized and said that he was unable to come because he wanted to see his sister, who lived in this town, and whom he had not seen in a long time. He was that kind of man, a man of the people. What he was doing was no big deal to him, instead he understood every feat of his as his duty as a soldier. He himself said, 'I died before I departed (to war)'."
What happened to him after the war, how did the awareness of him disappear?
"A terrible fate awaited him after the Great War. He was sent to Ljubljana to serve, where he soon realized that Austro-Hungarian officers who transferred to the army of the Kingdom of Serbs, Croats and Slovenes retained the same ranks they had in Austria-Hungary. He was commanded by the soldiers that he had fought against. Conflicts ensued and he gave one of them a beating. For punishment, he was discharged and sent back to Belgrade without a pension. He ended up working in the Cukarica sugar factory, carrying sacks to feed his wife and three daughters, one of whom was blind."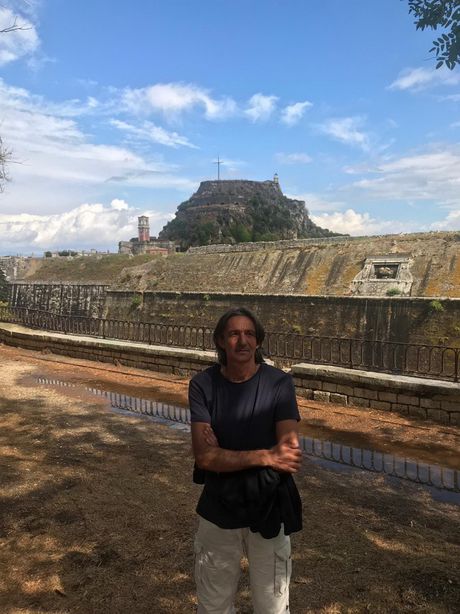 "And all this with so much calm and patience, without a single complaint, or boast about being Mihailo Madzarevic. No, there he was only a manual laborer."
"The state thought about him again in 1941, when he was invited to command Gendarmerie units in the Nedic government. He declined. He said, 'I didn't need a new nation'. He had his Serbs, he did not need Yugoslavia. Because he refused to serve in the Nedic government and under the rule of the Germans, he was deported to a concentration camp in Germany. He spent four years there. At the end of the war, he refused to return to Serbia, i.e., to the communist Yugoslavia. His wife and children remained there, but I think that by his absence and silence actually kept them safe. This separation from the family, 24 years long, he also endured heroically."
"To America, to Libertyville, a suburb of Chicago, where he passed away in 1965. He was buried next to (Serbian) Saint Bishop Nikolaj and (poet) Jovan Ducic. At some point, their remains were repatriated, but Madzarevic is still there and still, nobody knows about him."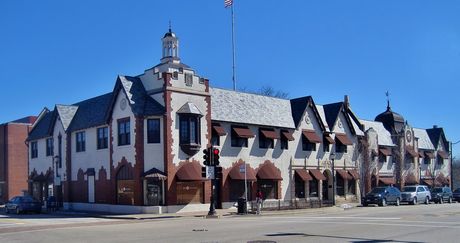 How did you come to the idea to write this play?
"The idea came from Marinko Lugonja, president of the Association for Fostering the Traditions and Culture of the Valjevo region. He asked me if I would write it, and I did. I had great help from our friend, who is a military person, who helped me show the profile of a soldier. It's not easy to pull off the character of a man of that era, we do after all live in the 21st century. But heroism, courage, trust in God, the Orthodox faith is what distinguished him, these are universal values ​​and that is what guided me. The three of us have been for the time being helping with our own resources, but we care very much for this play to take root and to bring to life the memory of such a hero. He ranks along with sacred warriors, with Milos Obilic..."
Which part of his life do you deal with in this play?
"I deal with the last minutes of his life. After so much struggle and torment, he meets his conscience and asks whether he is pure after all he had been through. Of course, not a single speck of impurity can be found on his soul, although his conscience asks him the most difficult questions - and about wartime killings, hand-to-hand combat..."
"You should understand, he was extremely honorable. The archetype of a Serb soldier, that is, an example of what a Serb soldier should be like. Mihailo appreciated the enemy fighter, once he kissed a dead Austro-Hungarian soldier's forehead because of the courage he had displayed. He couldn't understand how Bulgarian soldiers could commit such crimes against civilians. I focused on a number of the moments from his autobiography, but not the general historical places - instead the details that only he and his loved ones knew. Such as, for example, the encounter with King Aleksandar in the frontline trenches, or the situation when he shot an Austro-Hungarian soldier, a scout who was holding a woman in front of him as a shield. Mihailo was 400 meters away, but he took his rifle and hit him. He was never in a dilemma for a moment, nor did he think about whether or not whether he would execute the woman..."
In the latest wars that Serbia has fought there have been individuals on the Serb side who committed crimes. Do you think Madzarevic would approve?
"By no means. That would be totally unacceptable to him. He had one such situation in his unit. His soldier killed, out of fear and panic, an Austro-Hungarian officer who had already surrendered. Madzarevic was at first surprised at how his soldier could have done it at all. But when he thought a little and analyzed the situation, he didn't punish his soldier. He understood that he was driven by fear, but the killings of prisoners were still unacceptable to him. He was appalled by the Bulgarian atrocities against civilians." The premiere of "Archangel's Soldier" - a play about the most decorated Serbian soldier of the Great War - will take place on October 11 in Academy 28, starting at 8 pm. This duodrama deals with the last minute of life of the unjustly forgotten hero and his encounter with Archangel Michael, who comes for his heavenly soldier. The play was written by Momcilo S. Trifunovic and is performed by Aleksandar Lazic and Predrag Vasic. The composer is Novak Askovic, costume designer Kristina Savic, while stage design is the work of Gamajun Troupe.
(Dunja Savanovic, d.savanovic@telegraf.rs)