Top official of the world's most important food organization has arrived in Belgrade
The head of that organization and until recently Deputy Minister of Agriculture of the People's Republic of China Qu Dongyu will meet during his visit to Serbia with Prime Minister Ana Brnabic and Foreign Minister Ivica Dacic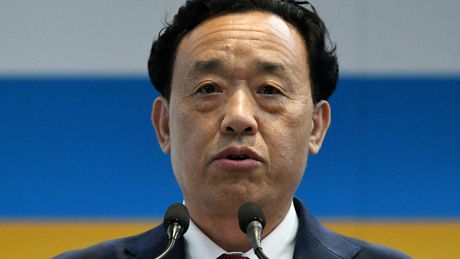 Foto: Profimedia/AFP
The top official of the world's most important food organization FAO Qu Dongyu has arrived in Belgrade.
The main topic of the visit and of the talks with Minister of Agriculture Branislav Nedimovic will be the development of a special plan for exporting Serbian food to the biggest markets, as well as a number of other activities that will be crucial for Serbia's cooperation with FAO in the coming period.
The head of that organization and until recently Deputy Minister of Agriculture of the People's Republic of China Qu Dongyu will meet during his visit to Serbia with Prime Minister Ana Brnabic and Foreign Minister Ivica Dacic.
(Telegraf Biznis)