How Brexit affects Serbia, and who will feel it first on their wallet
The events surrounding Brexit have an impact on all markets, including our domestic market.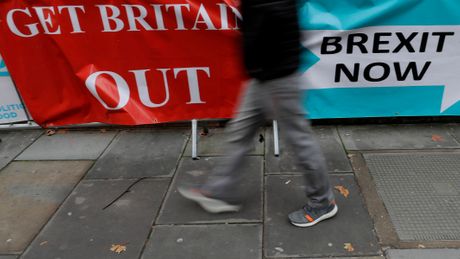 Foto: Tanjug/AP
European Union officials have agreed to extend the deadline for Brexit until January 31, 2020.
The new deadline is, according to the EU, "flexible" and the UK can leave the Union even before the deadline if the exit agreement is approved by the parliament in London. MPs in Britain are set to vote this week on Prime Minister Boris Johnson's proposal to schedule early elections for December 12.
As much as this may seem distant and having no influence on us - it does.
"It's not true that it doesn't affect us, this type of geopolitical event can cause instability, especially in markets. Not only Brexit, there is a situation in the US, China, Germany, when these inter-cross they complicate things," professor at the Faculty of Economy Djordje Djukic tells our portal.
According to him, the current situation doesn't provide a note of optimism that the eurozone economy will grow.
Secondly, he says, the Fed is likely to continue with its policy of lowering interest rates, however much a degree of skepticism is pronounced right now.
"US President Donald Trump will continue to pressure to this end, because he is a proponent of the weak dollar," says Djukic.
He stresses that these are effects on all markets, including Serbia.
"The dollar will get stronger, the Fed will have to cut interest rates. It is also a fact that the US economy is growing while the European economy has no chance of approaching that growth. Those who borrow in dollars, that is, this kind of strengthening will not suit anyone," says the professor.
He doubts that Boris Johnson will get a two-thirds majority in parliament, all of which, he adds, are elements indicating that markets will react and that it could be consequently problematic.
Video: Britain faces the biggest political crisis of the 21st century
(Telegraf Biznis)