Three people get killed every day on Serbian roads, while 20 are seriously injured
The death toll is only 6 persons less than in the same period last year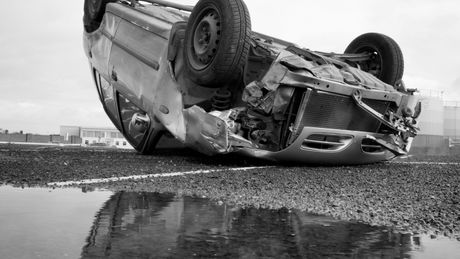 Foto-ilustracija: Shutterstock
Since the beginning of the year, 471 people have been killed on Serbian roads while 16,679 have been injured in traffic accidents, Chief of the Traffic Police Directorate Nebojsa Arsov said during the marking of World Day of Remembrance for Road Traffic Victims.
The number of those killed and injured in traffic is lower, considering that in the same period in 2018, there had been 477 deaths and 18,158 injuries, according to the Ministry of Internal Affairs. In five years the number of deaths on the roads in Serbia decreased by 670 compared to the previous five years, while the number of persons who suffered serious injuries decreased by 2,336.
"This is still a large number, because in the course of two days, on average, three people are killed on our roads, while 20 sustain serious injuries," Arsov said, adding that two people died in traffic on Sunday morning.
"The number of deaths and injuries is still high and we must all do our best to reduce it, while the traffic police will in the coming period, by campaigning and promoting traffic safety, influence citizens to change their attitudes on safety in order to bring down the that number," Arsov said.
According to him, wearing the seat belt, which reduces the consequences of crashes, as well as wearing them in the back seat is important for traffic safety. He pointed out that public campaigns contribute to greater awareness among participants in traffic, as do classes provided by traffic police in all primary schools in first, fourth and sixth grades.
"We are sure that this will produce results in the long run and that these young drivers will be better traffic participants than we are," said Arsov.
The director of the Serbian Traffic Safety Agency, Jasmina Milosevic, urged drivers to drive safely, parents to transport their children safely, and everybody to never sit behind the wheel under the influence of alcohol.
Video: Crash on Duga Bridge in Novi Sad
(Telegraf.rs/Tanjug)