Sofija lost her battle. Her parents will help Tijana take her first steps with these strong wishes
Tijana Nastasic (10) suffers from cerebral palsy; 100,000 euros are needed to pay for her treatment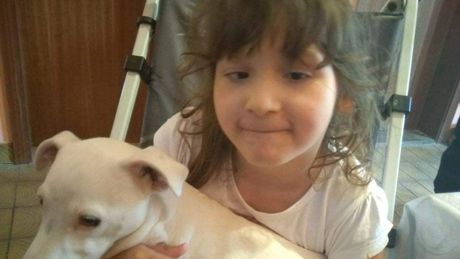 Foto: Privatna arhiva
16-year-old Sofija Nakic passed away on November 15 from connective tissue sarcoma, and the money raised for her treatment will, according to the decision of her parents, be distributed to other sick children. Part of the money will go to treat 10-year-old girl Tijana Nastasic, who suffers from cerebral palsy, and whose treatment requires 100,000 euros.
Sofija's father Bojan Nakic wished Tijana a happy and successful fight, and to her parents a lot of strength to fight and win for their daughter's better life and carefree childhood.
Tijana was born in the Vojvodina town of Titel, from a problem-free twin pregnancy, exactly two months premature. Unlike her sister Teodora, Tijana was unlucky to have the premature birth leave consequences on her health. This adorable little girl has cerebral palsy. At first, nothing suggested that Tijana's premature birth had any consequences. However, as time went on it was noticed that Tijana was falling behind in motor development. The family started physical therapy and Tijana was diagnosed with cerebral palsy at 18 months old - she suffers from quadriparesis spastica, which means that both the lower and upper extremities are affected.
In addition to daily physical therapy, Tijana also had two surgical interventions. The last one was in October last year when she underwent selective dorsal rhizotomy at the Acibadem clinic in Istanbul, which permanently removing her spasm.
With that intervention, Tijana got a chance to finally get back on her feet and take her first steps. In order to do this, Tijana needs quality therapy on a daily basis. Physical therapy, hippotherapy, swimming as well as various orthopedic aids.
In addition, two more surgical interventions are needed, since the long-term spasm had caused luxation of the left hip and one left leg shorter by 2 centimeters, as well as strabismus. These two operations, at the insistence of a team of doctors led by Prof. Dr. Ozekom, who treats children with cerebral palsy, should be done at the Acibadem clinic in Istanbul.
Tijana travels from Titela to Novi Sad daily for various paid therapies, and because of the two upcoming surgeries, her family is forced to turn to the public to raise funds.
Tijana is a sweet, loving child, and since she is mentally healthy she is very motivated and persistent. She has a goal, and and the goal is to get back on her feet and start walking independently. She goes to school and loves her classmates. This cute little girl needs about 100,000 euros.
Let's help her take her first independent steps.
By sending an SMS: Type 613 and send SMS to 3030
By sending an SMS from Switzerland: Type human613 and send SMS to 455
By making a payment to the RSD (Serbian dinar) account: 160-533505-61
By making a paying to foreign currency account: 00-540-0002857.9
IBAN: RS35160005400002857911
SWIFT/BIC: DBDBRSBG
Payments by credit card via this link: E-donate
From your PayPal account via this link: PayPal
Video: Darija is 6 years old and has twice beaten cancer
(D.S.)