Prince Mihailo didn't live to see it: 6 things to know about the National Theater building
Today is National Theater (Narodno Pozoriste) Day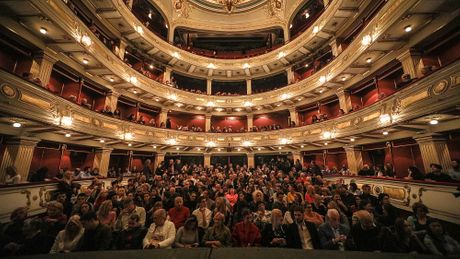 Foto: A. Nalbantjan
On this day in 1868, a play by Karol Obernjak "Djuradj Brankovic" was performed in a Belgrade inn known as "Kod engleske kraljice" ("At the Queen of England"). Although the art of theater lived only for a year at number 51 of what was then Kosmajska Street, this date is being marked as National Theater Day.
Here are six things you need to know about the National Theater and the way it was established:
An unfulfilled wish
In order to make sure Belgrade gets a theater, the Board of People's Education Advocates organized a fundraiser, with donors including Captain Misa Anastasijevic and Prince Aleksandar Karadjordjevic. The construction of the theater building began in 1852 on an allotted plot of land in the area of Zeleni Venac, but it soon came to a stop due to unsuitable ground and a lack of money.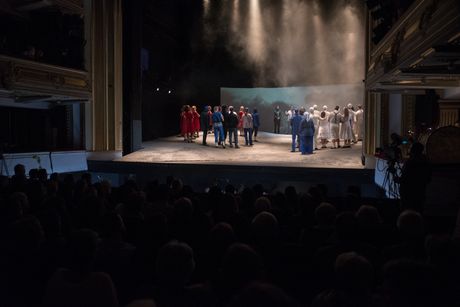 Prince Mihailo's initiative
It was only 16 years later, in 1868, after the visit of the Serbian National Theater from Novi Sad, that Prince Mihailo Obrenovic made the decision to build a theater at the site of the destroyed Stambol Gate, where Turkish houses used to stand. The prince hired the founder of the Serbian National Theater in Novi Sad, Jovan Djordjevic, to set up a permanent theater in Belgrade as well.
The formation of the troupe
Prince Mihailo was killed before the construction of the theater began, so the Theater Committete was formed, which was tasked with completing the construction work and forming a troupe. The National Theater was officially established on July 13, 1868. During the construction of the building performances toook place in the "At the Queen of England" inn, and in various temporary locations around Belgrade. The building, finally
The building, designed by Aleksandar Bugarski, was completed in 1869. On October 30, the first play, "The Posthumous Glory of Prince Mihailo", written specifically for the occasion by Djordje Maletic, was performed.
Reconstruction of the building
The building of the National Theater has been reconstructed several times and has significantly changed its appearance. The last major reconstruction was done in 1989 when the building was restored to the appearance it had before the Second World War, while its total surface area doubled. A cultural good of great importance
Due to its cultural, historical, architectural, urban, artistic and aesthetic values, the National Theater was designated as a cultural good of great importance in 1983. Drama, Opera and Ballet are functioning today as parts of the theater. Performances are given on the Grand Stage and on the Rasa Plaovic stage.
Video:

National Theaters opera spectacle Opera on the Water marks the 150th anniversary
(Telegraf.rs/RTS)