Earthquake's epicenter is powerless against a giant Red Star football club's crest!
The latest photo shows that the crest is intact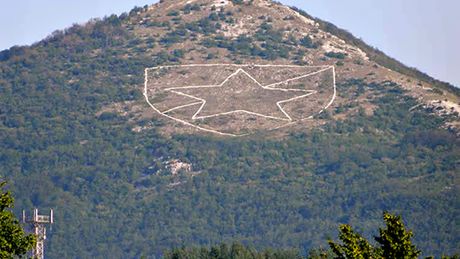 Foto: mojahercegovina.com
Not so long ago, fans of Red Star Belgrade from Nevesinje (in Bosnia and Herzegovina) constructed the club's crest on the slopes of the Velez Mountain - which remained intact through today's earthquake!
The Nevesinje residents built the club's crest that is twice the size of the Red Star Football Club's Rajko Mitic Stadium in Belgrade - they stacked up 1.5 kilometers of rocks, with the surface of the crest covering 21,000 square meters.
The local fans did this to enter the Guinness Book of Records.
Nevesinje is known as a stronghold of Delije (nickname for Red Star supporters). On Tuesday morning, the area was struck by an earthquake, with the crest located above the very epicenter.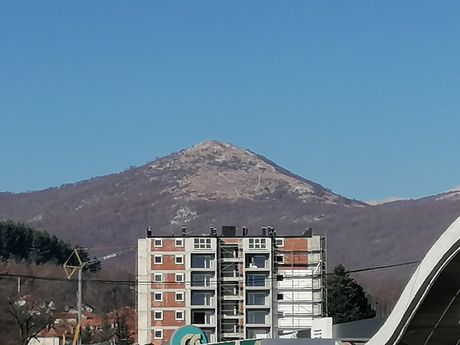 The earthquake occurred at about 10:20 am on Tuesday. According to initial information, the magnitude 5.2 earthquake produced tremors lasting for about ten seconds.
During this time, it seems that not a single stone shifted from the crest created on the Velez Mountain - as you can see in the latest photo included in this article.
Video: Refik Sabanadovic: Bayern Munich was the stuff of heart attacks; (1991 European Cup/Champions League semifinal) is remembered even more than Bari (the final that Red Star won)
(Telegraf.rs)