Government formation in Pristina: What will be happening in the next 30 days
Of the five vice-presidents of the Assembly, one should come from the Serb List which has won ten seats reserved for the Serb community, but this party has not yet revealed their candidate for the post Foto: AP/Tanjug
After the confirmation of the final election results, according to the rules in force, the parliament in Pristina will have to be constituted within the next 30 days followed by a vote to elect a new government.
Of the five vice-presidents of the Assembly, one should come from the Serb List which has won ten seats reserved for the Serb community, but this party has not yet revealed their candidate for the post.
As the vice-president of the Assembly, the representative of the Serb deputies will also be a member of the Parliament Presidency, consisting of the president and five vice-presidents. That body is tasked with preparing the agenda of the Assembly and consultations with parliamentary groups.
As for the new government, Self-Determination leader Albin Kurti has already indicated that he has secured a majority as he has the support of minority (non-Serb) communities. Kurti is forced to seek support for the government among parties representing minorities, given that when votes from central Serbia were rejected, the coalition of Fatmir Limaj and Behgjet Pacolli also crossed the threshold. This means that the Self-Determination and the Democratic Alliance of Kosovo do not have the required majority of 61 votes.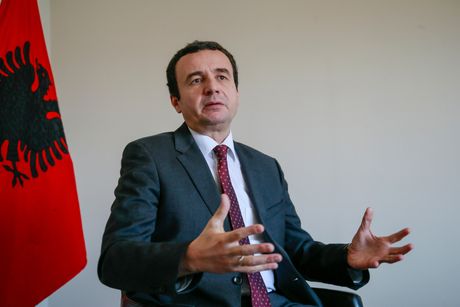 According to the constitution of so-called Kosovo, the president, Hashim Thaci, should propose to the Assembly the candidate for prime minister after holding consultation with the parties or coalitions that have the required majority. On Thursday, however, Thaci did not respond to a reporter's question about whether he would give a mandate to form a new government to the leader of the Self-Determination Movement, Albin Kurti. Speaking in Prekaz, where he laid flowers on a memorial to KLA commander Adem Jashari on Albania's independence day, he briefly replied: "Thank you, congratulations."
The government in Pristina must have at least one minister and two deputy PMs from the Serb community, who, if they don't come from the Serb List (SL) which is a parliamentary party, must have its consent in order to take office.
The Serb List on Thursday announced that all mandates intended for the Serbs are in safe hands of the Serb people, embodied in the SL:
"We are facing a difficult period when we will have to fight courageously to preserve peace and our people in Kosovo."
(Telegraf.rs/Novosti)