Kurti and Mustafa fail to reach deal on coalition agreement
After the meeting, Kurti told reporters that there was progress, but no agreement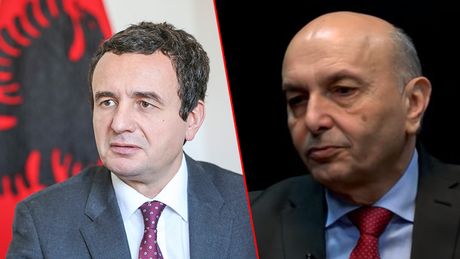 Foto: Tanjug/AP, YouTube/Gazeta Express
The meeting of the leaders of the two most influential parties, Albin Kurti and Isa Mustafa, ended without a coalition agreement that would allow a new government to be formed in Pristina.
After the meeting, Kurti told reporters that there was progress, but no agreement.
"When we reach an agreement, we will talk for a long time. There is progress in our negotiations, but there is no agreement. Once we have the final agreement, we will make it public. This is where the meeting ends. I'll be in touch with Mustafa," Kurti said.
Mustafa also said that no coalition agreement was reached on Monday. "We had a meaningful conversation. We agreed on a program of the new government. We also discussed other issues. There is no coalition agreement today, there is progress. We will present our differences when the conversation is over," said Mustafa, according to Pristina portal Lajmi.
Pristina media reported earlier that the division of ministries is what's blocking the deal.
Pristina-based Express newspaper writes that Mustafa sought a promise from Kurti that his party would be given the post of Kosovo president, while the leader of the Self-Determination asked for seven instead of five ministries.
The future Pristina government, according to an earlier agreement, should have 12 ministries.
(Telegraf.rs/Tanjug)