"I will not be dividing our people any further": Vucic on Montenegrin Freedom of Religion Law
Vucic also said that he would not reply to Bishop Amfilohije, because, he stressed, he did not want to divide our people in Montenegro further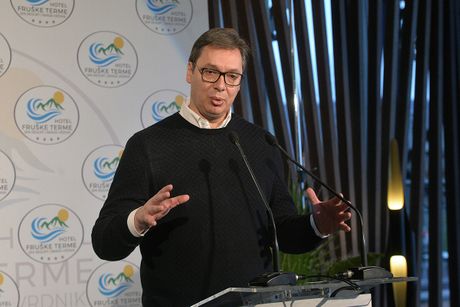 Serbian President Aleksandar Vucic spoke today about the Freedom of Religion Law in Montenegro to say he has no right to interfere directly with something that is happening in another country, but stressed that the Serbian Orthodox Church (SPC) is the only canonically recognized Church (in Montenegro).
Vucic also said that he would not reply to Bishop Amfilohije, because, he stressed, he did not want to divide our people in Montenegro further.
Asked "is there is hope for the Serbs and our Church in Montenegro, whether the controversial proposal of the law on church property would be withdrawn, and what awaits us if the law is passed in this form" - the president said that he had approached Montenegrin President Milo Djukanovic in the best possible, human way to expressed his concerns about the law.
"He looks at it differently. Our view of the law is different, but this is happening in the country where he is the president," Vucic pointed out.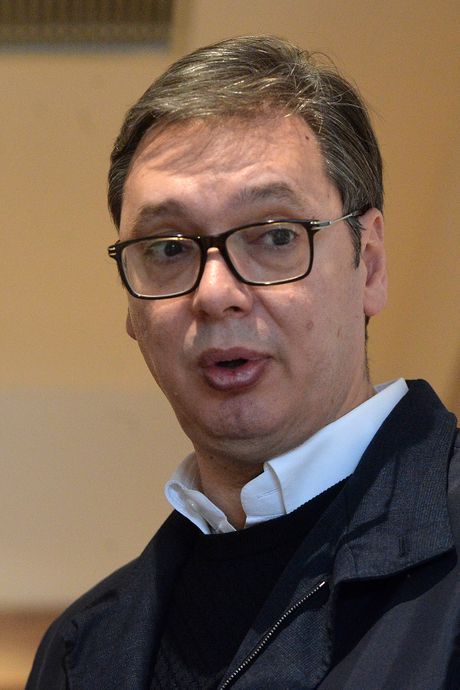 He recalled that he must take into account respecting the rights of another state, but, on the other hand, to always show concern for the survival of the Serb people and the SPC.
He pointed out that some people deliberately wanted to misinterpret a statement by which he gave his point of view on the issue from two angles:
"I said that Dedeic and the Montenegrin Orthodox Church were formed as a non-governmental organization before 2006, and it is clear that the only canonically recognized (Church) is the SPC. Some tried to abuse that (statement)," Vucic said.
He said he would not respond to Bishop Amfilohije's insults with insults, nor does he want to be divideing our people in Montenegro.
"However, I can say a lot about the results in Montenegro and in Kosovo and Metohija both of Amfilohije and those he supported," remarked the president and recalled that during the rule of those praised by Amfilohije a pogrom of the Serb people took place in Kosovo and Metohija, that independence of so-called Kosovo was declared during the same time, while today there are 17 countries who have withdrawn their recognition of Kosovo.
"If this policy is not better than the one before, if the policy that took Montenegro away is better than today's policy of respect for Montenegro, and which is not guilty of the previous one, then I don't know... I won't respond to insults with insults." concluded President Vucic.
"Teodosic close to SNS? Just lies, to shape public opinion"
The president rejected insinuations that subsidies to support the economy are being allocated to members of the ruling party, and asked what the Teodosics, for example, have anything to do with the SNS.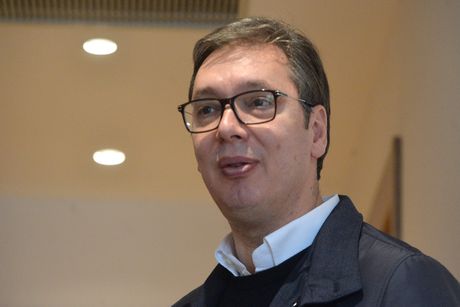 Asked what criteria the state uses when granting assistance and whether owners of these companies have ties to the SNS, Vucic said that neither the owners of Fruska Terme, which he visited today, nor Jovan and Milos Teodosic, whose hotel on Mt. Divcibare he opened last weekend have anything to do with the SNS.
"They have no ties, you're just saying it... It has become commonplace in Serbia to say whatever we want," said Vucic, adding that constantly repeating lies and stories about alleged scandals is actually an attempt to shape the public opinion.
He noted that the SNS has half a million members and that everyone in Serbia knows someone who is in the SNS or is close to the party, and that it is nonsensical to insinuate that someone is counting on subsidies because they "know someone."
"Has anything illegal happened? No, you're just saying it," said Vucic.
He said that the same principle was applied when talking about his connection to the Jovanjica affair, stating that neither he nor his brother had anything to do with it, and yet this is being constantly talked about.
"That is why I will keep repeating about Jovanjica like a pitbull for two more years, which is for how long I am sure to be president, because that story showed me that liars think that the public opinion was being shaped," said Vucic.
He added that he was ready to discuss all serious affairs and to hear all arguments.
(Telegraf.rs/Tanjug)
Telegraf.rs zadržava sva prava nad sadržajem. Za preuzimanje sadržaja pogledajte uputstva na stranici Uslovi korišćenja.