Serbian government adopts draft law: Nostrification of diplomas to take 60 days
Speaking at the opening of a one-day conference, "Talent Gathering 2.0," she that electronic nostrification will start from January 1 The Serbian government has passed a draft law that shortens the time for nostrification of diplomas earned abroad from 90 to 60 days, and the law will be in parliament in January, says Prime Minister Ana Brnabic.
Opening a one-day conference, "Talent Gathering 2.0," she said that electronic nostrification would start from January 1.
"For diplomas earned from one of the top 500 universities ranked in the Shanghai, US News & World Report and Times list, a decision to recognize a diploma is made within eight days of receiving the request," the PM said.
Nostrification of diplomas is just one of the problems that young people working or studying abroad have pointed out to her last year.
They also spoke about the problem of paying customs duties while importing personal property.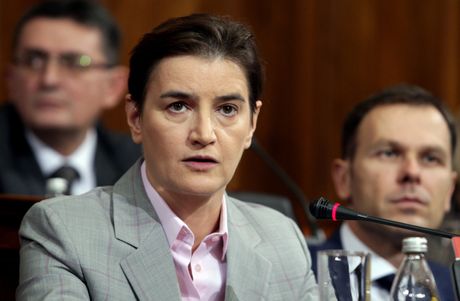 Thus, young people who decide to return to Serbia must pay taxes for property whose value exceeds 5,000 euros.
The prime minister says that the Decree on Customs Privileges has been amended, raising the limit from 5,000 to 20,000 euros if the returnee has lived abroad for up to ten years, and completely abolishing it for those who have been out of the country for more than 10 years.
Brnabic says the "Point of Return" platform has also been launched, which will enable ongoing communication with Serbs in the diaspora, where they will have access to all information regarding return and other cooperation with the state and people living in Serbia.
The state, she stressed, will stimulate employment of returnees and foreigners through tax breaks for employers who give them jobs.
A financial guide for returnees has also been published, explaining what is allowed and what is not when managing their funds.
"In mid 2020 we will open a creative embassy in London, a space that will best represent what our scientists, creative people, and entrepreneurs are creating in Serbia," she concluded.
The "Talent Gathering" conference was held for the first time last year with the goal of better connecting Serbia with the diaspora, i.e., making sure that people who successfully work and study abroad return to the country, or to cooperate with them better.
(Telegraf.rs/Tanjug)
Pošaljite nam Vaše snimke, fotografije i priče na broj telefona +381 64 8939257 (WhatsApp / Viber / Telegram).