Christmas night like Belgrade can't remember: Two dead, same cause suspected, no traffic accidents
Ambulance crews intervened 88 times during the night, 9 of which were in public places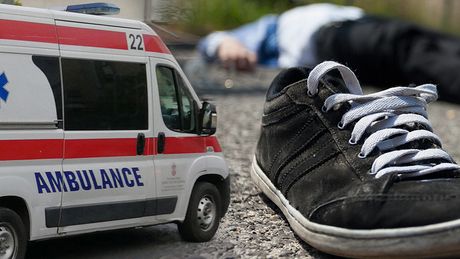 Foto-ilustracija: Telegraf, Shutterstock
Last night, during (Serbian Orthodox) Christmas, Emergency Service doctors in Belgrade night got to know what it's like to have a shift without traffic accidents. Despite this, unfortunately, there have been deaths.
Ambulance crews intervened 88 times during the night, 9 of which were in public places.
As we learned, a night without traffic accidents rarely happens, almost never, and this is particularly curious on holidays.
The "lead" role during the night behind us was instead taken by people struggling with alcohol addiction, including, as the Telegraf learned, two who died.
In Maleska Street in Savski venac, a 70-year-old man fell down a flight of stairs into a basement. A bottle of beer was found next to him, so it is believed that the cause of the fall was intoxication. He was stiff when he was discovered, so it is presumed that he had been dead for a while.
Doctors came across a similar situation in Vodovodska Street. The Emergency Service received a report of a person found in a pool of blood in a shack in that street. The doctors could only pronounce the person death. However, as Telegraf learned, once again this was a man who has had problems with alcohol.
Otherwise, the Emergency Service's number 194 was mostly called last night by patients suffering from high blood pressure and asthma.
(Telegraf.rs)