Srdjan Djokovic responds "brutally" to Kosovo ambassador who insulted Novak!
The father of Serbia's best tennis player has responded to a primitive who insulted Djokovic because of a song about Kosovo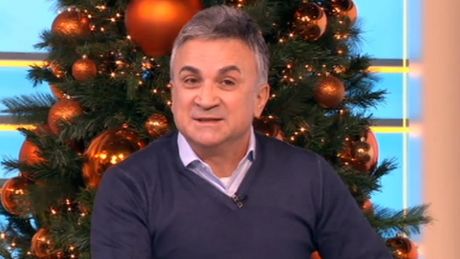 Printskrin: Prva TV
Srdjan Djokovic, the father of Serbia's best tennis player Novak Djokovic, says his son is a nationalist, like himself and like most people in this country, and will always be with Kosovo.
In this way he commented for TV Prva the fact that Novak, along with his teammates, celebrated winning the ATP Cup in Sydney with the songs "March on the Drina" and "Vidovdan."
The Serbian tennis team was called out by the ambassador of so-called Kosovo in Bulgaria, and when the hosts showed Srdjan what he wrote and how he insulted his son for singing a song about Kosovo, a brutal response of the father of Serbia's best tennis player followed.
Srdjan turned to the camera and publicly replied to Edon Cana.
Ijaoooo pic.twitter.com/WfuVCXjPSE

— Aleksa (@gutovicaleksa) January 13, 2020
"Sir, whoever you are, and wherever you're from, Novak is a nationalist, of course, like me and most people in his country. That's not bad, we love our country. Whereas you entered our country and you know that it is holy land for us, just like Jerusalem is for the Jews. We will always be with our country and with our Kosovo and our people down there, do not think that anything will change in 10, 20, 100 or 1,000 years. Kosovo will always be the heart of Serbia, as it is now, so it will be forever. That's all I wanted to say," Srdjan Djokovic concluded.
See how Novak Djokovic sang "Vidovdan" in Belgrade while watching Red Star:
See Srdjan's response to the Albanian at 54:04 in this video.
(Telegraf.rs)