"US expects dialogue to resume before fall": US ambassador talks about Kosovo issue
"That's why we will continue our work to support the dialogue," Godfrey said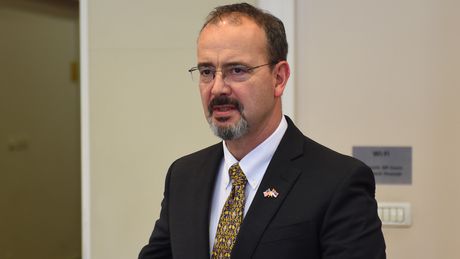 FOTO:TANJUG/ DRAGAN KUJUNDZIC
US Ambassador in Belgrade Anthony Godfrey says the United States expects progress in the dialogue process between Belgrade and Pristina to occur before the US elections, because progress is absolutely necessary for stability in the region.
"That's why we will continue our work to support the dialogue," Godfrey told the daily Novosti.
Asked if it would be possible to see not only progress but also results in the dialogue before the US elections next fall, Godfrey said he hoped so.
The Belgrade-Pristina dialogue has been deadlocked since November 2018, when Pristina imposed taxes of 100 percent on imports of goods from central Serbia and from Bosnia and Herzegovina.
(Telegraf.rs/Novosti)