They bother Nadal, but Djokovic bows before them: Nole thanks Serbs for "best support ever"
Our ace is still under the impression of the supporter hurricane that came from Serbs during the ATP Cup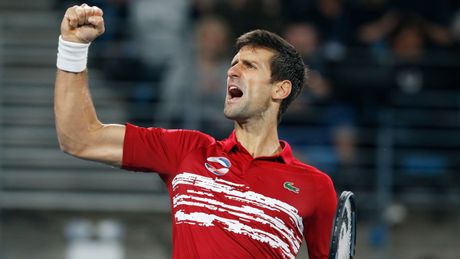 Foto: Tanjug/AP
Serbian tennis started 2020 the best possible way, by winning the inaugural ATP Cup, with a lot of emotions that touched the leader of our team and the best among the best, Novak Djokovic.
Nole has already spoken twice after the success, in a message related to the success of his charity, and made another announcement, summing up what has been done with special reference to the support our team received from Serb fans in Australia.
"What a great couple of weeks it has been for #TeamSerbia. It was a huge honor to represent Serbians at the inaugural ATP Cup and bring the trophy home. It's a very special feeling to be on a team with people who give all they have for the love of their country. I am happy to call all of them my family and I want to thank them for an unforgettable time together," Novak wrote on Instagram.
Novak and his teammates had frenetic support from the stands, the kind normally only seen at football games, which made Rafael Nadal protest - but for Nole this was "the best atmosphere he ever experienced."
"As for the Serbian fans in Brisbane and Sydney... Best atmosphere I have ever experienced on the tennis court. Goosebumps every time I think about their support. Thank you for helping us win this big trophy for Serbia. I wish everyone the best possible 2020!"
(Telegraf.rs)