Self-Determination nominates Kurti for prime minister
The proposal has been submitted to the president of the provisional Pristina institutions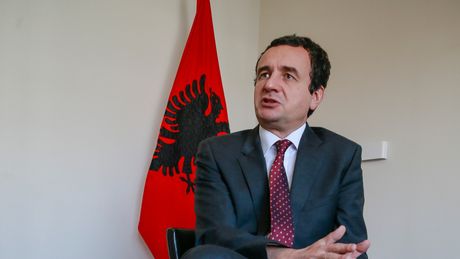 Foto: Tanjug/AP
The Self-Determination Movement, the party that won the most votes in the October elections, today nominated its leader, Albin Kurti, as prime minister-designate to form a new government.
A facsimile of the document has been published by Pristina-based Klan Kosova television.
Self-Determination submitted the proposal to the president of the provisional Pristina institutions, after Hashim Thaci urged the party to either nominate a PM-designate or inform him they were giving up on that position.
Pristina-based Gazeta Express newspaper writes that Kurti's nomination has been submitted to Thaci.
Kurti's Self-Determination Movement doesn't have a majority in parliament to form a government on its own, and there is no information to confirm that after months of negotiations with second-placed Democratic League of Kosovo led by Ise Mustafa, the party reached an agreement on a post-election coalition agreement.
(Telegraf.rs/Tanjug)