Syrian arrested in Subotica for attacking teenagers: He chased down a boy to steal his phone
Officers from a station just 50 meters from the site of the incident helped them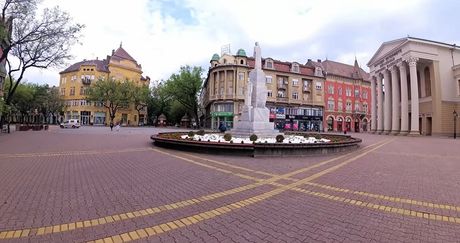 The police in Subotica have arrested a 20-year-old Syrian man last night shortly after an attack on a 15-year-old boy. The attack is qualified as violence against another person.
"The suspect is charged with throwing the Subotica resident to the ground and attempting to flee the scene yesterday afternoon, but was prevented by police officers," the Subotica police department has confirmed.
The suspect will be held in custody up to 24 hours, after which he will be brought before the judge of the Misdemeanor Court in Subotica with a misdemeanor charge.
The incident happened at around 6 p.m. near the city's ice rink when, as information so far shows, the Syrian came across a group of six boys, about 15 years old.
Officers from a station just 50 meters from the site of the incident helped them.
He asked the boy for his phone
"A migrant attacked them on their way to the city, from the railway underpass toward the ice rink. They managed to run into the rink's yard. As the front door of the rink's changing room was locked, one boy fell victim of the attack because he failed to jump over fence in time to return to the street as the migrant was running after him. He pulled the boy down from the fence and asked for his phone," N.Z., the father of one of the boys, announced in a post on Facebook.
Two of the boys ran to the police station and sought help and in a swift response of police officers the migrant was subdued and arrested.
The injured boy was treated by an ambulance crew for a minor injury to his arm.
Father's advice for the future: Give them a wide berth, always have some company
Due to such situations, this Subotica man gave his child "instructions" on how to behave when he comes across migrants - give them a wide berth, don't go alone but always with friends, use busy and illuminated streets, and always take a taxi after 6 pm.
This parent's attitude is not uncommon. Social networks are full of appeals to the authorities to do something about the security situation in the city, as a large number of migrants are noticeable in Subotica's streets. In particular, there are many of them near the town's train station, around Majsanski Bridge, in Jovana Mikica Street, and near the Lidl store.
(Telegraf.rs/Source: subotica.com)
Pošaljite nam Vaše snimke, fotografije i priče na broj telefona +381 64 8939257 (WhatsApp / Viber / Telegram).