Latest poll: If elections were held on Sunday, these would be the results
The poll was conducted from March 1-9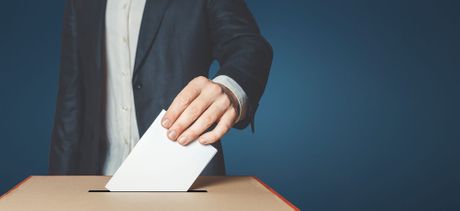 If elections were held on Sunday, the election list around the Serbian Progressive Party, SNS, would win 59.8 percent of the vote, SPS and JS 15.1 percent, and SPAS led by Aleksandar Sapic 4.8 percent, according to the latest poll by Faktor Plus.
According to a March 1-9 survey conducted in central Serbia without the southern province of Kosovo, the Serbian Radical Party would have 3.5 percent, the United Democratic Serbia and the Metla ("Broom") 2020 Movement would have 3 percent, while the "1 of 5 million" Movement would have 2.8 percent, writes the daily Blic.
The director of Faktor Plus, Vladimir Pejic, said that the results of the survey - not counting those who will boycott the election s- differ significantly from the ratings of the parties themselves.
"The Progressives are dominant in both cases, and I would not rule out that they could go over 59.8 percent, which is what they have now. Aleksandar Vucic's approach shows he wants to motivate his base so that they don't lose the convincing advantage they have," says Pejic.
According to him, SPS and JS have seen an increase during the last month, which is a consequence of aggressive work in the field, but also of the boycott (by some opposition parties).
The biggest surprise for him is that the Movement "1 of 5 million" has 2.8 percent support, but he adds that in some places they have more than that.
"Individually, no one knows the names of the people who make up the movement, but the brand is obviously doing well," said Pejic.
When it comes to the ratings of all political options, both those that will and those that won't participate in elections, the results are as follows:
SNS is rated at 53.3 percent, SPS and JS at 12.7 percent, SzS at 8.4, SPAS at 4.3, SRS at 3, PSG at 2.8 percent.
When it comes to the turnout, the poll found that 45 percent of respondents intend to vote, 30 percent will not vote, while 25 percent do not know or have no stance.
(Telegraf.rs/Tanjug)
Pošaljite nam Vaše snimke, fotografije i priče na broj telefona +381 64 8939257 (WhatsApp / Viber / Telegram).