Decree on state of emergency in territory of Kosovo and Metohija signed due to coronavirus
Thaci announced on his Twitter account that he signed the decree according to the situation, due to the appearance of coronavirus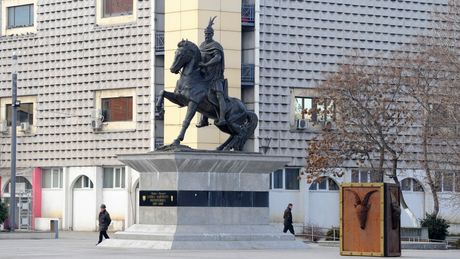 Hashim Thaci, the president of the provisional Pristina institutions, has signed a decree introducing a state of emergency in the Kosovo territory due to coronavirus.
Thaci announced on his Twitter account that he signed the decree according to the situation.
"Based on my constitutional duties as president, after a recent meeting with the Kosovo Security Council, I signed a decree declaring a state of emergency amid the situation caused by the COVID19 virus," Thaci wrote.
Thaci made such a proposal last night at a news conference after a meeting of the Council for National Security.
The Pristina government, however, opposed it and called such a proposal extreme and unnecessary.
In order for the decree to take effect, two-thirds of members of parliament must vote in favor.
Video:
Vucic: State of emergency comes into force
(Telegraf rs/Tanjug)
Pošaljite nam Vaše snimke, fotografije i priče na broj telefona +381 64 8939257 (WhatsApp / Viber / Telegram).