Starting today only on Telegraf: Play great games while in isolation - completely free!
In recent days, a lot of free content has appeared on the internet, and Telegraf.rs is not falling behind this trend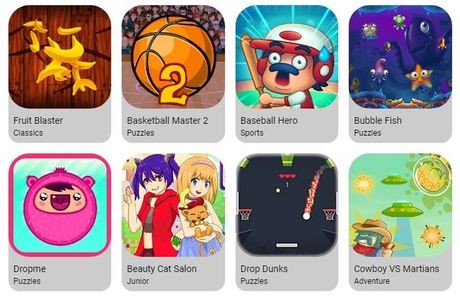 Spring has arrived but we are forced to spend most of our time indoors. And since this is the situation, it's normal to think about what to do with so much time inside the four walls.
We will return to unread books, unseen movies and TV series, and even those read and watched that are worth revisiting.
Of course, since we are using computers and the internet more and more, there has been a lot of free content, both foreign and domestic, over the last few days.
And of course, there's Telegraf.rs!
In addition to working to keep you up-to-date with all the major events and news related to the coronavirus pandemic every day, share advice of eminent experts and strive to make your indoors time more bearable with entertaining content, starting today we are offering you another free thing to do to entertain yourself while in isolation.
Telegraf.rs lets its readers play great free games, which can be found at Telegraf.rs/igre.
Cult games like Minesweeper, Mahjong, Sudoku and many others are divided into six categories (Adventure, Arcade, Classics, Puzzles, Sports, Board) and are also available free of charge via the menu in the header of our site.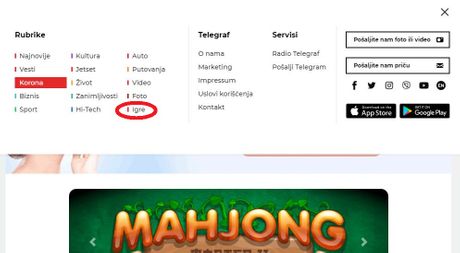 (Telegraf.rs)
Pošaljite nam Vaše snimke, fotografije i priče na broj telefona +381 64 8939257 (WhatsApp / Viber / Telegram).