Pave is the first infected with coronavirus to publicly admit it: His sister reveals how he's doing
The young man from Paracin arrived in Serbia on March 11, while the first symptoms only started 7 days later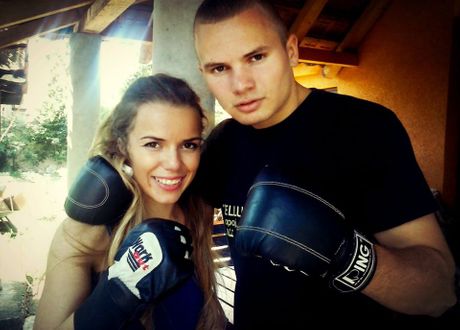 Pave Sekulovic, a 25-year-old man from Paracin, is the first person in Serbia to have publicly shared on his Instagram with his friends that he has been infected with coronavirus.
In this way he wanted to warn everyone who had been in contact with him, and urged them to immediately isolate themselves from older and sick people.
Pave arrived to Serbia from Sweden on March 11. Not knowing that he was infected, the young Paracin man moved around the city and went to different establishments. He felt the first symptoms only days later.
Pave's health condition was also reported by his sister, Dona, who explained for Telegraf.rs what actually happened as her brother was traveling to Serbia.
"He received absolutely nothing at the border, no paper or recommendation that he should be in self-isolation. He flew from Sweden to Budapest, crossing our border by taxi. He didn't receive even a notice of recommended self-isolation at any border crossing, and least of all a police decision that he had to go into self-isolation," says Dona.
Our interlocutor recalls that this was before a state of emergency was introduced in Serbia.
"At that time they were sending children to school and telling us that we do shouldn't worry about the virus, and that it is much weaker and more harmless than our 'regular' one," says Sekulovic.
First symptoms 7 days later
As she explains, her brother felt the first symptoms of coronavirus only 7 days later, that is, on March 18.
"At the first and only seemingly innocuous symptom, my brother, on his own initiative, informed the doctors to remove the suspicion of having the virus, because of our parents who are in a risk group," Dona says.
It turned out at that time that he was positive for coronavirus.
Pave is now at the Infectious Diseases Clinic in Kragujevac.
"My brother's condition varies, the temperature drops and rises, but the cough is becoming stronger and he breaths with more difficulty, and he also has diarrhea. He has never been ill, he is an athlete, a young person, which is why this surprised us," our interlocutor concludes.
Video:
Follow the guidelines of the Ministry of Health and reduce the risk of infection with coronavirus
(D.S.)
Pošaljite nam Vaše snimke, fotografije i priče na broj telefona +381 64 8939257 (WhatsApp / Viber / Telegram).