Epidemiologist reveals when the number of coronavirus cases might drop: Next 2 weeks are important
"Next week will be difficult, but it's important that we endure," says Tiodorovic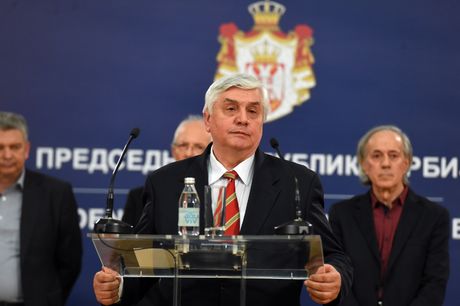 Epidemiologist Branislav Tiodorovic expects that the number of coronavirus patients in Serbia will drop significantly at the end of April.
"If we endure the next two weeks, it means that we will be able to cope well until the end of April, when we expect a significant drop, and we expect sporadic cases in May," said Tiodorovic.
"Next week will be difficult, but if we endure disciplined for another 15 days, then we can say that we are well on our way to grab the enemy by the horns," said Tiodorovic.
He added that more confirmed cases of coronavirus have been expected, but said that there was now a different strategy, that more people would be tested and that those with the milder form of illness will be immediately isolated in the halls, which, he said, would prevent the spread the virus and give a clearer picture of the exact number of cases.
"I am aware that it is difficult to make forecasts, especially when you don't have all the data, because we have now tested a small number of people, severe cases, and now that we have the opportunity for mass testing we will be at an advantage. Now the healthcare centers are doing it and everything will go much faster," said Tiodorovic.
Video:
Belgrade is at an added risk, there is no loosening of measures, that must be emphasized
(Telegraf.rs)
Pošaljite nam Vaše snimke, fotografije i priče na broj telefona +381 64 8939257 (WhatsApp / Viber / Telegram).