We learn: Children under 12 won't have to show coronavirus test as proof while entering Serbia
This is the latest information from the Crisis HQ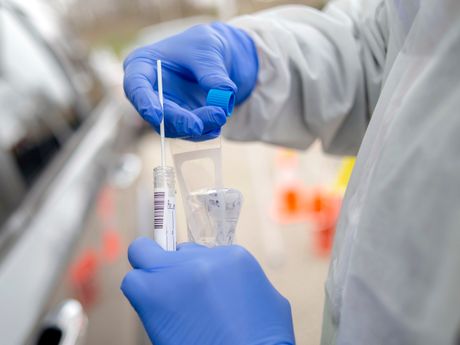 Everyone entering our country must have a test for coronavirus not older than 72 hours, but as we find out, that does not apply to children under 12 years of age. This goes for all children, not just our citizens.

This is just one of the conclusions from today's session of the Crisis HQ set up to combat the coronavirus epidemic.
Epidemiologist Branislav Tiodorovic, a member of the Crisis HQ, told Telegraf.rs that everyone who enters our country must have a test no older than 72 hours, and explains what happens if someone comes from a country where testing will not be done at passengers' request.
"Our people who come from a country where the test is not done, such as Montenegro, must go to home isolation. They will be tested as soon as possible. If they test negative, they will not have to be isolated for 14 days," Professor Doctor Tiodorovic told Telegraf.rs
On the other hand, all foreigners coming here without proof that they tested negative, will have to go into isolation.
According to him, Serbia will do testing for everyone who requests it, and these will be done exclusively in state laboratories, while the price will be around 60 euros.
"These are the rules that will be valid until May 31, and then there is the possibility that they will become more relaxed," said Dr. Tiodorovic.
You can monitor data on coronavirus from all over the world on this page (in Serbian): https://www.telegraf.rs/covid-19
Video:

Dr Kon: I am skeptical on the issue of collective immunity in Serbia, we have kept our selves too safe
(LJ.R.)