Amfilohije in front Niksic court: Authorities are preparing civil war by arresting bishop and clergy
"If someone needs to be tried and sentenced, then there is no other in Montenegro but the metropolitan," Amfilohije pointed out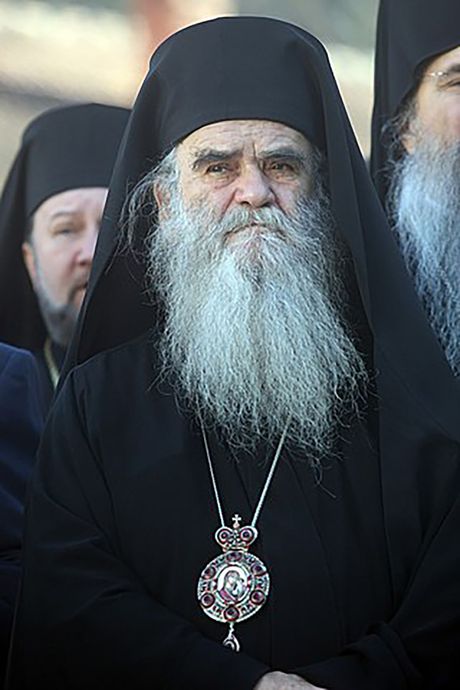 Metropolitan of the Serbian Orthodox Church (SPC) in Montenegro Amfilohije came in front of the court in the town of Niksic today, where hundreds of citizens have been gathering since this morning to support the arrested Bishop Joanikije and several others SPC priests who are held in custody.
Amfilohije arrived in front of the court around noon and said that he came to ask forgiveness from Joanikije.
"He is imprisoned, and it was supposed to be me. I am the main culprit here, if someone needs to be tried and judged, then there is no other in Montenegro but the metropolitan," said Amfilohije.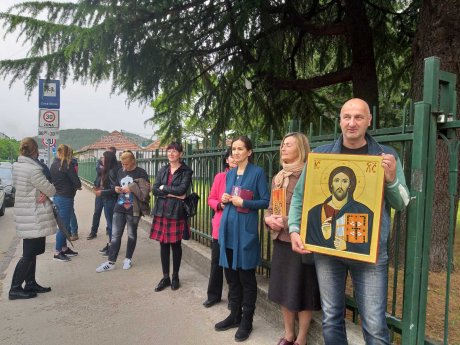 He asked the state authorities to immediately release Joanikije and the priests, "if they are thinking about their future, Montenegro, the unity and harmony of the people."
Amfilohije recalled that Joanikije said during the morning liturgy on the day of the feast of St. Vasilije (Basil) of Ostrog that there would be no procession this year, and that he, as the metropolitan, had come to serve a special prayer (moleban) under those conditions.
"The bishop was until the last moment in favor of the priests not going outside (for the procession - because of which they later got arrested)," said Amfilohije, adding that they went out in the streets when he saw the number of citizens who had showed up.
He assessed that the authorities are preparing civil war by arresting Joanikije and the clergy, saying that it was time to "stop the fratricide" in Montenegro.
"If the authorities are of the people, then they must hear the authority of the people," said Amfilohije.
Asked what will happen if detention is ordered for Joanikije and the priests, Amfilohije said that he is convinced that reason and wisdom will prevail and that they will be released.
Video: Amfilohije after the riots: If anyone should be arrested and held responsible then it's me
(Telegraf.rs