Doctor talks about possible new coronavirus measures: "We do not have a police officer for everyone"
Kisic says that the health system is ready if the virus returns in a second wave in the fall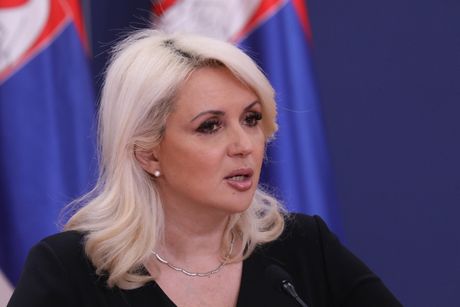 Epidemiologist Darija Kisic Tepavcevic said today that the virus is less easily transmitted in the summer, but that even now there are individual cases of respiratory infections, including coronavirus. She says that now everything depends on personal responsibility.
Commenting on epidemiologist Predrag Kon saying that certain measures could be reinstated, she said that a ban on entering public transport vehicles without a mask could be introduced, but that the policy of penalties is not popular and has not proved to be effective.
"Everything now depends on personal responsibility. We don't have a personal police officer for each of us. They must be in our head. Not only regarding Covid 19, but also when it comes to other infectious diseases," Kisic Tepavcevic told Pink.
She says that the health system is ready if the virus returns in a second wave in the fall, and that the system has been strengthened both from clinical and laboratory aspects.
She stressed that during this period, the virus is not as likely to be transmitted as it was in the winter, since it is now more difficult to transmit.
"Some of us have relaxed more than we should, although we constantly stress that the virus is here, that it is present and that preventive measures that are known to everyone must be applied," she stated.
She added that the oldest citizens are behaving the most responsibly, that they wear masks in markets, stores and in public transport.
"They are at the highest risk due to their age and associated diseases, they develop more severe forms of the disease if an infection occurs. However, we see that in the structure of those hospitalized, they are not represented that much, instead it's the younger population," she stated.
When it comes to outdoor sports events, Kisic said that when the decision was made that outdoor events can be organized, the Crisis HQ also gave its recommendations.
"There is recommended behavior that minimizes the risk of infection. Going to sporting events is not something that is obligatory, it's an individual risk assessment," she concluded.
(Telegraf.rs/Tanjug)