Serbia introduces 4 new measures in the fight against coronavirus
President Vucic spoke for RTS late on Thursday and announced new measures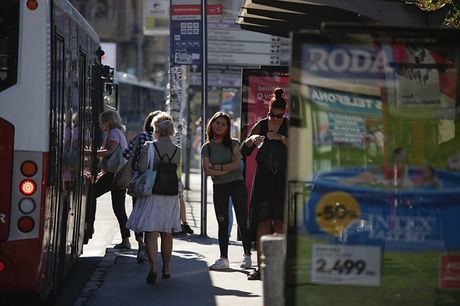 President of Serbia Aleksandar Vucic was a guest on Radio and Television of Serbia (RTS) last night when he announced new measures in the fight against coronavirus.
As Vucic stressed, the biggest problem is in Belgrade, which is the largest hotbed of coronavirus.
1. Closing nightclubs, raft clubs and restaurants and cafes late at night
"What will unequivocally happen is that we will close nightclubs and rafts for two weeks from 11 pm to 6 am. It was during that time that we had the largest number of infected people, for reasons unknown to me - those closed spaces contributed to that.
The same will apply to cafes, except those that have gardens.
2. Closing student dorms
Dormitories will be closed, while students will have to return to their homes.
3. Fines for not wearing masks
President Vucic announced that fines for not wearing masks indoors, which will range between 5,000 and 6,000 dinars, will be imposed starting on Monday.
4. Limiting number of people who can gather indoors and outdoors
It is forbidden for more than 100 people to stay indoors at the same time, and more than 500 people outdoors.
Measures introduced earlier
Everyone is under obligation to wear masks in closed spaces - that is, in stores, in the workplace, in public transport...
Also, it is forbidden to gather more than 5 people indoors and outdoors, if there is no possibility to achieve a distance of 2 meters between them.
Closing Belgrade not ruled out
As President Vucic said, he is not a member of the health-crisis HQ, but he occasionally attends its sessions. He said that experts have the main say.
" If I could decide on my own, I would close Belgrade and introduce a seven-day curfew," said Vucic.
He underlined that Belgrade is the biggest hotbed of the virus in the country.
"I wish we had a more favorable situation. Where we have the biggest problem is Belgrade, because 82.5 percent of those infected are in Belgrade. It must be clear to you that all other numbers are under control and that it is more or less expected and common," said Vucic.
He also said that if these measures prove not to be enough, new ones will be taken.
"If this does not produce results in the next 3-4 days, then we will have to go with further measures, there is no doubt," said Vucic.
He also explained what the possible "closing of Belgrade" means.
"The expert team is against that, but unless the situation gets under control, I would not rule out that possibility," said Vucic and pointed out that it would mean a ban on entering and leaving the city without a special permit and that it could be applied to all 17 municipalities of the capital - or only to the 10 central ones.
Hospital "Dragisa Misovic" is "saved" for November
As he said, the "Dragisa Misovic" hospital will not be opened for (coronavirus cases) for the time being, and he expressed hope that it will not be necessary to do that during the summer.
"We want to save those people (hospital staff), so that at least they are rested for us on November 1," said Vucic.
Record number of cases
As a reminder, a record number of people got infected and died from coronavirus in one day on Thursday, compared to the previous 30 days.
As many as 359 new cases were confirmed over a 24-hour period, while six more people died in that time.
So far, the death toll in Serbia is 287, while a total of 15,159 cases have been confirmed.
The number of patients on ventilators is also growing - yesterday it was 81.
Video:

Covid hospital in Carlija Caplina Street in Belgrade is open 24 hours a day
(Telegraf.rs)