Dr. Tiodorovic warns: It's realistic to expect increase in coronavirus cases in coming days
He stressed that in mountain and lake resorts there are those who gather in cafes, restaurants and on rafts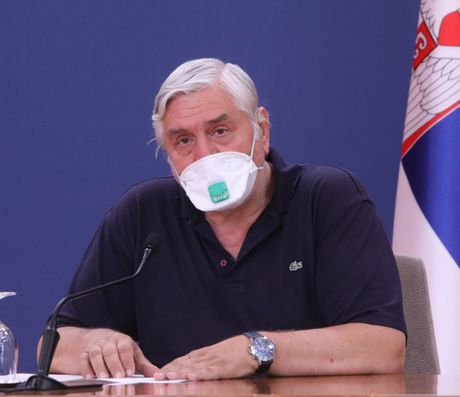 Epidemiologist Branislav Tiodorovic expects that citizens returning to the country will be as conscientious as they are in the country itself, because, as he says, there is a certain percentage of those who think that all coronavirus measures are unnecessary. He added that it's realistic to expect higher percentages of people contracting coronavirus in the coming days and appealed on citizens to adhere to the measures.
Branislav Tiodorovic told RTS that he believes the vast majority of people will understand that they should think about their health, the health of their fellow citizens and everyone in the country.
He believes that it is realistic to expect an increase in the percentage of coronavirus cases in the next 10 to 15 days, not only because of those returning from summer vacations, but also because of certain situations in Serbia.
As he says, although data shows that the situation in Serbia is the calmest in this part of Europe, that should not cause optimism, but lead us to additional caution.
Tiodorovic stressed that in mountain and lake resorts there are those who gather in cafes, restaurants and on rafts.
He also says that when there is greater control over the implementation of measures in one city, everyone moves to neighboring places to organizes events, weddings, and the like...
He stressed that this is not a characteristic of a certain part of the country, but is happening everywhere.
Speaking again about those returning from abroad, he said he thinks that the citizens are familiar with everything, that they will receive instructions at the border, which is primarily an appeal to take care of their health and thus, the overall health of the population.
Citizens will receive instructions on where they can apply and fill out certain information electronically, and there is also a self-assessment test. All this will be in the database and will be available to doctors.
Tiodorovic noted that the goal is to discover potential cases as soon as possible and that after ten days, if there are no problems, this will be removed, while there are restrictions on movement and communication.
However, according to our well-known epidemiologist, children who come back from summer vacations should not go to school and kindergarten for about ten days.
Asked how much faith he has in the discipline of citizens, Tiodorovic said that he does to a large extent, because we would not be in the situation we are today if the citizens had not adhered to the measures.
However, he notes, referring to experiences of other European countries, that it is obvious the resilience of the population in the implementation of measures is not at an adequate level, adding that he is afraid of that when it comes to Serbia, too.
Therefore, he appealed once again on all citizens to respect the measures and warned that we should first of all worry about the elderly and the chronically ill.
Speaking about schools, he said that the system works well and that they are safe places, regardless of the number of students and teachers who got coronavirus. He called on parents to be as responsible as they had been so far.
Tiodorovic said that it is difficult to make an assessment about the future, and pointed out that we are a part of the world, that borders are open, while the economy is very important.
As he stressed, vaccination against influenza will be important, and he hopes that a vaccine against Covid 19 will be available as soon as possible.
(Telegraf.rs)
Pošaljite nam Vaše snimke, fotografije i priče na broj telefona +381 64 8939257 (WhatsApp / Viber / Telegram).