Hoti refuses to talk about Community of Serb Municipalities, Brussels meetings under question mark
According to Hoti, the ZSO is not being discussed because, as he said, that topic was closed in 2015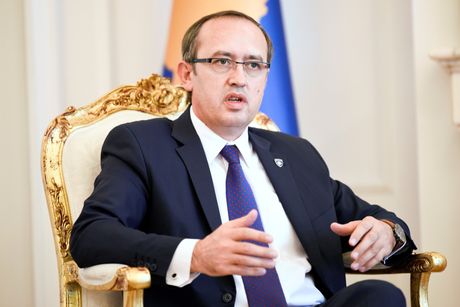 Prime Minister of the Provisional Institutions in Pristina Avdullah Hoti repeated that the formation of the Community of Serb Municipalities (ZSO) is a "closed issue" and confirmed the possibility that the announced meeting with the Serbian president on September 28 in Brussels will not be held, RTS reports.
According to Hoti, the ZSO is not being discussed because, as he said, that topic was closed in 2015.
"So, this is not a topic that is discussed in the dialogue. I don't know if the meeting will be held, we will see in the coming days, but we are interested in improving the dialogue, because that's in the interest of Kosovo," Hoti told a press conference in Pristina.
Hoti believes that "the biggest compromise that Kosovo has made is that it agreed to enter into a dialogue with Serbia."
"Kosovo has made its compromises," Hoti added.
(Telegraf.rs)
Pošaljite nam Vaše snimke, fotografije i priče na broj telefona +381 64 8939257 (WhatsApp / Viber / Telegram).