"Turkey is an important power in global terms, Serbia must have good cooperation with it"
We are trying to maintain the closest friendly relations and to improve them - says president Vucic, who is set to meet with Turkish President Recep Tayyip Erdogan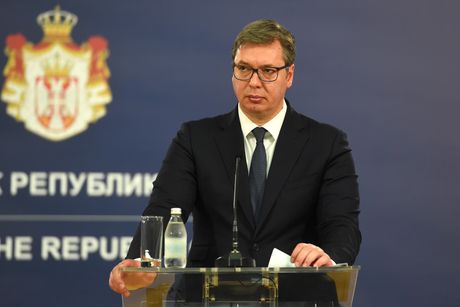 Serbian President Aleksandar Vucic will today meet with Turkish President Recep Tayyip Erdogan in Istanbul, while their face to face conversation, without the presence of delegations, is expected in the early afternoon.
"It's important that Serbia and Turkey have good cooperation. That's a power that is important in global terms. Their demographic, economic and every other potential is great. We are trying to preserve the closest friendly relations and to improve them," Vucic told TV Pink.
As he said, it is always important to have good relations with the Turks.
"I think that the Turkish side is interested in several topics, it's important for us to try and preserve best relations with our friends," the president pointed out and added that he will discuss the crisis in the Mediterranean and the agreement reached in Washington.
"It's important that we resolve things through dialogue, and Erdogan always wanted to listen to the Serbian side," he added.
As for the dialogue at the highest level in Brussels, Vucic said that Albanians don't think that Serbs should have anything.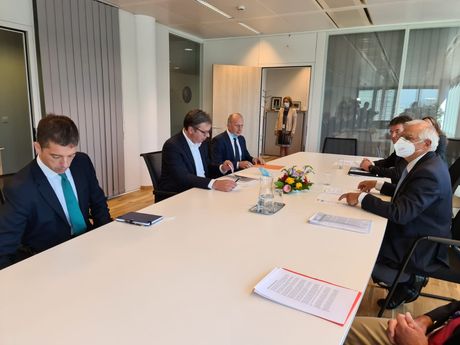 "They think that those who created their quasi-state for them should just press a button and that Serbia will agree to everything. They don't not want to talk about the ZSO (Community of Serb Municipalities). It is now the end of 2020, and they have not yet fulfilled their obligations from 2013," he stressed, referring to Avdullah Hoti's statements that the issue of the ZSO was closed back in 2013.
Vucic stressed that Belgrade will never run away from dialogue and talks and that a compromise solution is not possible until people from Pristina realize that things have changed in the world.
"That situation is slowly changing, but we have a slightly more open door for the activities of Serbia's policies," he added.
President Vucic said that he was immediately informed about an accident that happened near Loznica, in the area of ​​the village of Brasina, where a MiG-21 military plane that had two crew members aboard crashed.
"I heard about the accident we had in the vicinity of Loznica, where an old military plane crashed. I am waiting for confirmation of the details," said the president of Serbia.
(Telegraf.rs)
Pošaljite nam Vaše snimke, fotografije i priče na broj telefona +381 64 8939257 (WhatsApp / Viber / Telegram).