Dr. Grujicic: People are more afraid of cancer than of Covid
The director of the Institute of Oncology and Radiology of Serbia (IORS) believes that there were many people who had chronic diseases and for whom coronavirus was perhaps just a trigger, who are said to have died from Covid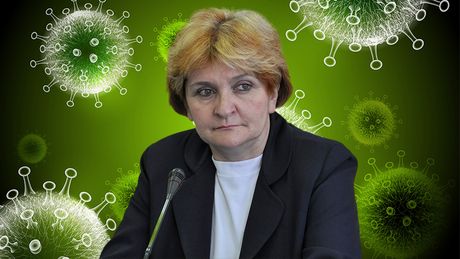 Director of the Institute of Oncology and Radiology of Serbia (IORS) Professor Dr. Danica Grujicic has told RTS that the workload of doctors in her institution is the same as in the period before Covid and that examinations of patients who came in October were suspended only in the beginning.
Speaking for the RTS morning program, she said the diagnosing of patients has been carried out without interruption all the time.
"Honestly, we only suspended outpatient examinations and only for patients who came for check-ups, who were once treated, and are being monitored for some reason. That was only in March and April, and people resumed coming in May. These are patients for whom it doesn't matter when they will be examined. As for the patients who are diagnosed, we worked on them on time. We had to empty the radiotherapy hospital at one point, because we had a small number of positive patients," she said.
She added that she believes that among those who are said to have died from Covid, there were many people who had chronic diseases and where coronavirus may have been merely a trigger.
"Maybe someone died of a heart attack, pulmonary embolism, and the trigger was coronavirus. I would like the cancer registry to be kept like the Covid registry. My experience shows that people are still more afraid of cancer than of Covid," said Professor. Dr. Grujicic.
She stressed that her colleagues from the Institute made a huge effort and that there is no wait time for surgery at all. Wait time for radiotherapy is not longer than three weeks.
Consultations today, surgery next week
"Everything under a month is not wait time. There is no waiting for surgery at all. Consultations today, surgery next week. All our devices work in three shifts. Our radiotherapy devices are turned off after midnight," said Professor Dr. Grujicic and added that they are working full steam ahead.
She recalled that patients used to wait for 3 months to receive radiation therapy.
"We will get two magnetic resonance devices and one new scanner. We have introduced two shifts on the scanner because the Ministry of Health asks that 40 patients be examined daily," she pointed out.
The director of the Institute of Oncology and Radiology appealed on patients to arrive five to ten minutes before the scheduled examination so as not to create crowds.
"Everyone has respected the measures. Sometimes it gets crowded. On Mondays, we have 50 or so admissions for chemotherapy. Sometimes they don't respect the time slot when they are scheduled. They can't come at 7 o'clock, if they have an appointment at 9. Everyone must be disciplined. Triage is still being done. A PCR test is not necessary, but the quick test is. I plead on the patients to have the quick test ready, because those who don't get it from the healthcare center cannot enter Oncology," said Professor Dr. Grujicic.
(Telegraf.rs)
Pošaljite nam Vaše snimke, fotografije i priče na broj telefona +381 64 8939257 (WhatsApp / Viber / Telegram).